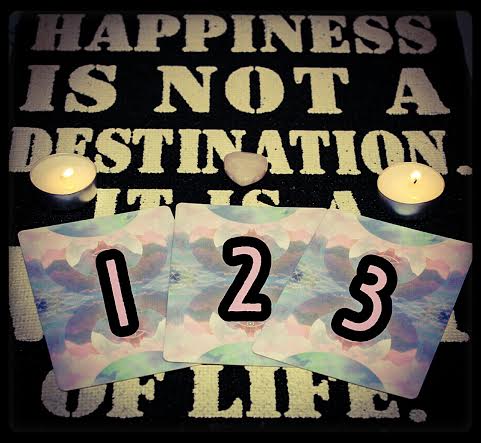 01 Feb

The week ahead: February 1st through February 7th: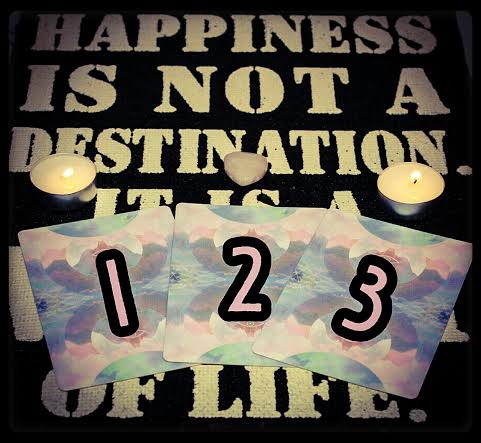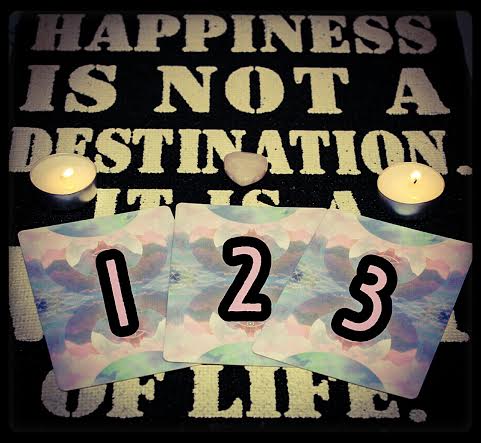 •
Happy February, Lovelies! Let's talk about self love today. I know it's not a fun talk, or a pretty one, but it's one we need to discuss, especially since all signs are pointing to this being a major theme this month. I wanted to bring it up also because it's been continually coming forth in the readings I've been doing for others, and with myself. There's a lot of fear of abandonment, fear of rejection, and worthiness issues coming up, and if you're already tapped into your emotions, you realize what you need to work on. I'm sure you could list pretty easily who perpetrated the original crimes against you and caused you the pain that you're maybe still feeling today–but have you noticed the ways you're doing this to yourself? I'm sure I'll get blasted for the last sentence, but seriously, look and see where you've been abandoning yourself, rejecting yourself, or not showing up in your life. THIS is where you can right the wrongs from the past. You can't control what happened before, but you can control what happens now, and if you're still stuck in your old story, continually repeating the pain that was done to you previously, you need to become aware. Be present this week and see how your actions and thought patterns are causing you to not treat yourself with love. Once you become aware, you can stop the cycle and bring those fragmented pieces back into the whole. When you're in pain or having anxiety, you're being directed. You can curse at this pain and say it's just there to be mean, or you can listen to what it has to say and see where it takes you. My own journey and experience says when you follow where the pain is leading, you find healing, which is what we all want. I realize now too by going through my own pain and my own story, that this awareness doesn't occur until we've had enough of the pain. So, if you've had enough of the pain and you're ready to start truly healing, look and see where you've been hurting yourself and resolve to start treating your beautiful soul with the love and respect that you deserve <3
Go ahead and pick a card from above (pick one, two, or all three cards–pick what you're drawn to). The stone you see in the picture above is rose quartz. The fair and lovely Rose Quartz, with its gentle pink essence, is a stone of the heart, a Crystal of Unconditional Love. It carries a soft feminine energy of compassion and peace, tenderness and healing, nourishment and comfort. It speaks directly to the Heart Chakra, dissolving emotional wounds, fears and resentments, and circulates a Divine loving energy throughout the entire aura. Reawakening the heart to its own innate love, it provides a deep sense of personal fulfillment and contentment, allowing one the capacity to truly give and receive love from others. Called the Heart Stone, Rose Quartz may have been used as a love token as early as 600 B.C. and is still an important talisman of relationships. It is quite effective in attracting new love, romance and intimacy, or in developing a closer bond with family or friends. It supports connection within groups and community, and carries a high spiritual attunement to the Earth, Universe, and the Divine. If you'd like to learn more about rose quartz, please go here. 
•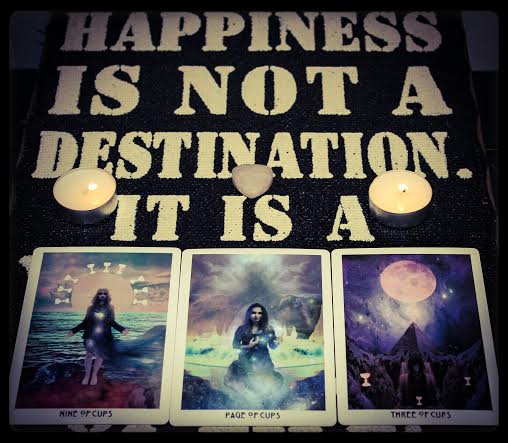 •
If you chose card #1: Your message this week is about the Nine of Cups. Your card goes on to say that this is one of the most joyful and harmonious cards of the Tarot, the Nine of Cups indicates a time of satisfaction and completion! Your wishes and desires are finally beginning to manifest, leaving you with a renewed sense of emotional stability and spiritual strength. You are at a healed stage that comes after struggles have passed. Now is the time to enjoy life's pleasures and luxuries after everything you have worked for. A positive balance of self fulfilled dreams and intuitive insights. Additional Meaning:  Romantic fulfillment • Advancement • Goodwill • Dreams • Kindness • Healing • Abundance.
•
If you chose card #2: Your message this week is about the Page of Cups. Your card goes on to say that if this is about a situation: trust your inner voice and feelings–you are on the right path. It is the beginning phase of a new adventure, project, or idea. Take this time to work through your creative processes; they will guide you more than you know. Your psychic abilities are on high. Trust them. If this is about a person: the Page of Cups is a kind, romantic individual who is highly intuitive and sensitive. They encourage new experiences, and the youthful freedom that comes with celebrating their Inner Child. They believe in following their dreams and are very expressive and open in speaking the truth. The Page of Cups connects with the divine principle of Love, and manifests this energy into all areas of their life. Additional Meanings: Imaginative • Youthful • Free • Emotional • Sentimental.
•
If you chose card #3: Your message this week is about the Three of Cups. Your card goes on to say that the Three of Cups indicates a time of celebration, friends, family, and home. It represents a period of spiritual and psychic growth as you learn to raise your own vibration. You surround yourself with the people you love, and together you create wonderful, blissful memories. If you have been over exerting yourself in some way, now would be a good time to relax and take a break. Give yourself permission to explore your hobbies and creative interests. What future adventures are just beyond the horizon? Additional Meanings: Abundance • Healing • Solace • Family • Birth • Study.
•
My hope for you this week is that you live what my picture up top says: Happiness is not a destination. It is a way of life. May you have the courage this week to face what needs to be seen, to change your story if it's keeping you stuck, and to love yourself enough to do the things necessary to heal. I believe in you, and in your beautiful heart <3
[youtube https://www.youtube.com/watch?v=popOrWfMwbE&w=420&h=315]
This is your week! Make it an amazing one 🙂