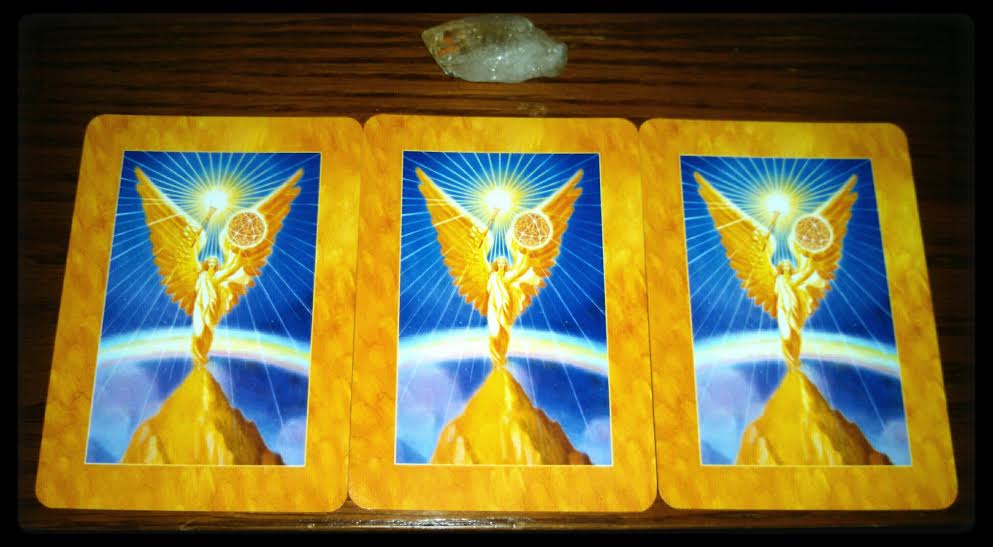 04 Nov

The week ahead: November 3rd through November 9th: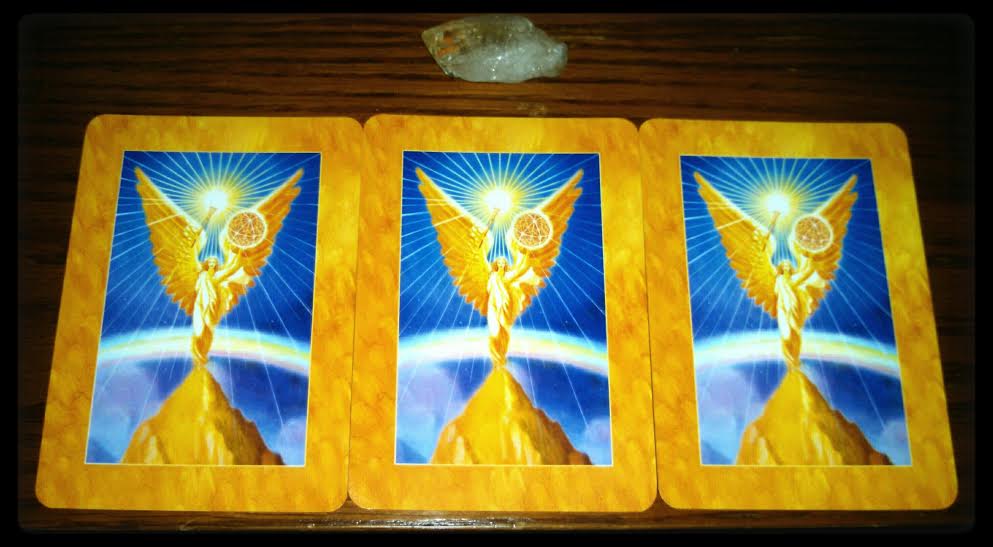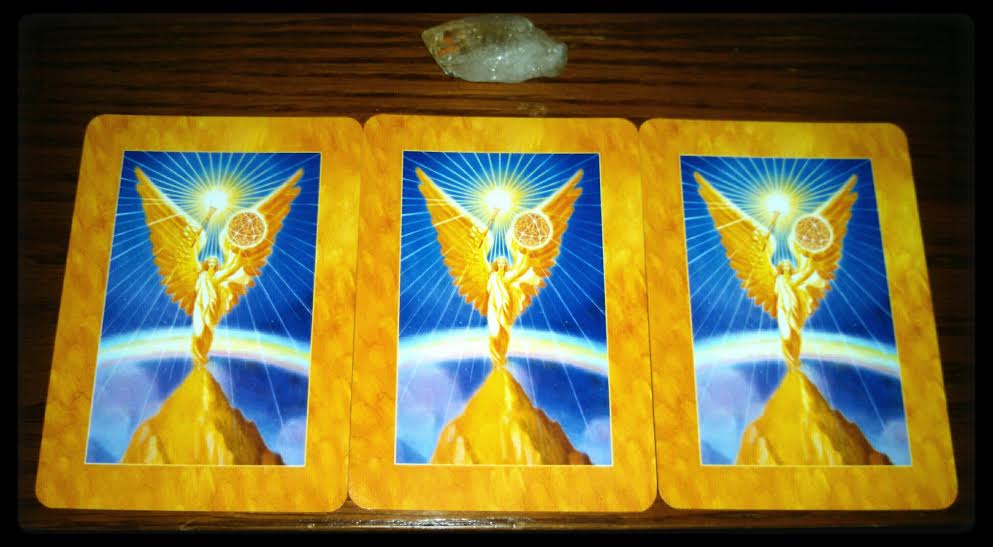 •
I'm back! Still a bit under the weather, but I'm here and I'm ready for the weekly reading 🙂 I was pretty upset that I was out for about 2 weeks, but it gave me some good time to reflect on important things. One of the most powerful themes that keeps coming up for me is loving and accepting myself. It's a difficult journey! It's one that I'm proud to be making though. Almost every week I feel like I'm reminding you to be gentle with yourself, but it's also a reminder for me too. It's really easy to beat myself up and feel that I need acceptance from others, and if you're feeling the same way, please know that you're not alone. It's lead me on a journey to self acceptance and loving every bit of myself; even the shadow side. The journey is far from over, but I'm starting to really like it now. It's also got me thinking about personal foundations; the kind that's built my life (ones I had no control over, like the family I was born into) and the kind that I want to build my life from. I enrolled myself in a Certified Crystal Healer course with the fabulous Hibiscus Moon to follow my passion of healing with crystals. I feel like it's taken my jewelry making to the next level, and I have just one more class until I'm official (yahooo!). I'll also be enrolling in a silversmithing class in the spring time to really take my dream all the way. I'm so lucky to be able to pursue these things, but I also made a conscious decision to build a better place that I can grow from. In order to do that, I needed to get clear in my head what it was that I really wanted to do, and be ok with it. I know I love being a medium and giving readings, and I also love making jewelry. I knew I wanted to heal others with both of these things, so I started looking for ways I could enhance my gifts while adding that healing element. This process didn't happen over night; this took me many years, but it doesn't have to be that way for you. I guess my point is to get clear about what you want. You may think you don't know, but you do. I know there's an element of fear there. Fear is you forgetting that you have control. Once you remember this, it makes it so much easier to just be in alignment with what you truly want. It may be that you think you don't have the right to ask for it, or that you won't have the time/money/whatever excuse to pursue what you want. Release the fear, take back your control, and be honest with yourself about your desires. Take some time this week, especially by the 6th when the full moon arrives, and get into a space you feel safe to be yourself. The Universe won't judge you, or tell you that you're not allowed, or that you're silly for wanting whatever your heart wants. The Universe is just here to deliver whatever you ask for; good or bad. So make your decision. Are you going to keep living in the shadows of your dreams? Or is this THE time to make your dreams come true?
Go ahead and pick a card from above. The cards are numbered from left to right; 1, 2, 3. The sparkly gem you see in the picture is a chunk of citrine. Natural Citrine is a premier stone of manifestation, imagination, and personal will. Carrying the power of the sun, it is warm and comforting, energizing and life giving. It stimulates the chakras like the sunlight of spring, clearing the mind and stirring the soul to action. Its frequency awakens creativity and imagination, and sustains the process of transforming dreams and wishes into tangible form. With its pure yellow energy, Citrine encourages fullness of life, fresh beginnings and new pursuits. Natural Citrine does not hold or accumulate negative energy, but rather transmutes, dissipates, and grounds it, making it extremely protective for the environment. It works out problems on both the physical and subtle levels, transforming negative thoughts and feelings into positive ones. It is one of only two crystals on Earth that never needs to be cleared or cleansed.
•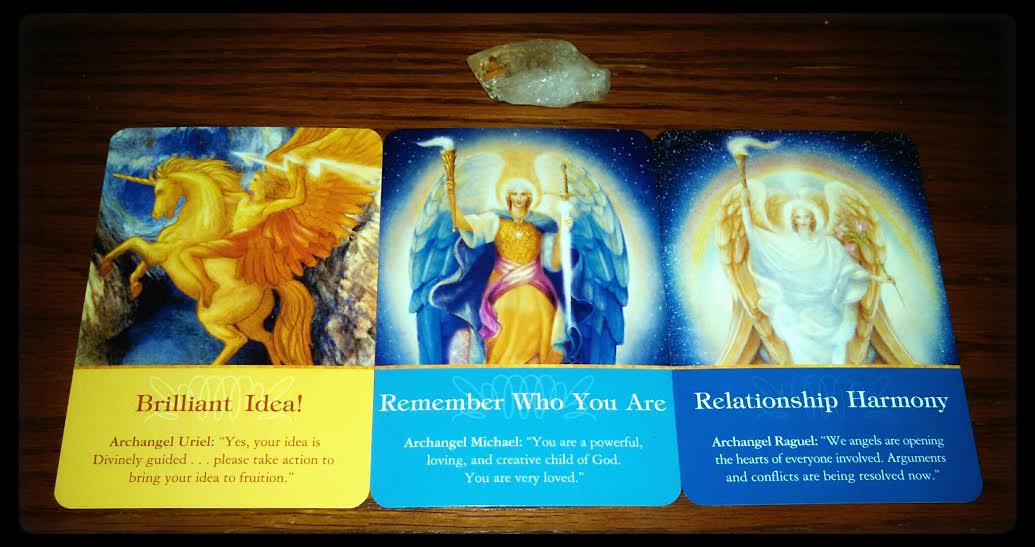 •
If you chose card #1: Your message this week is that yes, your idea is Divinely guided…please take action to bring your idea to fruition. Your card goes on to say that your idea is an answered prayer. Even though it may push you past your comfort zone, know that God doesn't give you anything you cant handle. Ask for, and be willing to receive, all of the support that you need to bring the idea to fruition. Know that Archangel Uriel will be there all along the way, and that you can ask him for help at any time. He's especially glad to give you ideas and creative insights to support your life's purpose.
•
If you chose card #2: Your message this week is that you are a powerful, loving, and creative child of God. You are very loved. Your card goes on to say that you are made in the image and likeness of your Creator, so you embody aspects of all those qualities. Your inner Divine light is pure and bright in truth, and no mistakes can undo God's handiwork of true perfection. Don't be afraid of your power, your magnificence, or your wisdom. When you succeed, you inspire others. When you change your life so that it's more aligned with your interests, you inspire others. Be powerful! Be magnificent! This is who you are.
•
If you chose card #3: Your message this week is that we angels are opening the hearts of everyone involved. Arguments and conflicts are being resolved now. Your card goes on to say that your prayers for personal peace have been answered, and you are to be commended for your role in ushering peace into this situation. Visualize everyone involved (including yourself) being cooperative and open-minded, even if particular persons aren't usually that way. Trust the inner guidance you receive, and know that changes are sometimes uncomfortable but often necessary. Ask Archangel Raguel to help with any aspects of relationships that need healing. Know that all relationships ultimately have blessings, growth lessons, and love at their core, even if appearances seem otherwise. Stay focused upon the truth as much as possible.
•
My hope for you this week is that you can be yourself. That you know it's safe to be you, and that the world will be a better place when you come into alignment with your desires. It's perfectly right for you to want something more, or something better for your life. Allow yourself to be free of the fear that's been holding you back, and take control of the destiny that belongs to you.
This is your week! Make it an amazing one 🙂