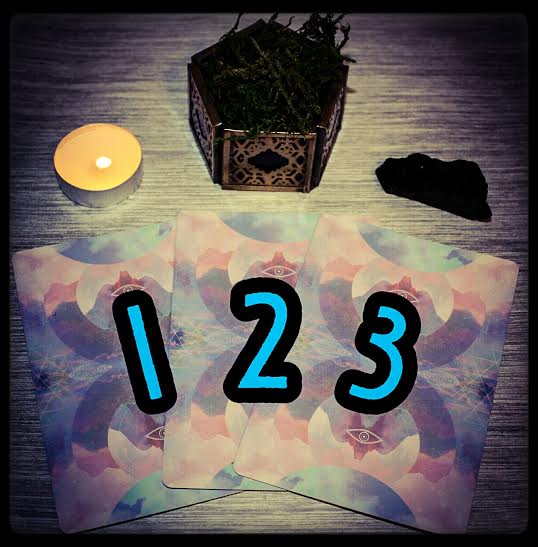 04 Jan

The week ahead: January 4th through January 10th: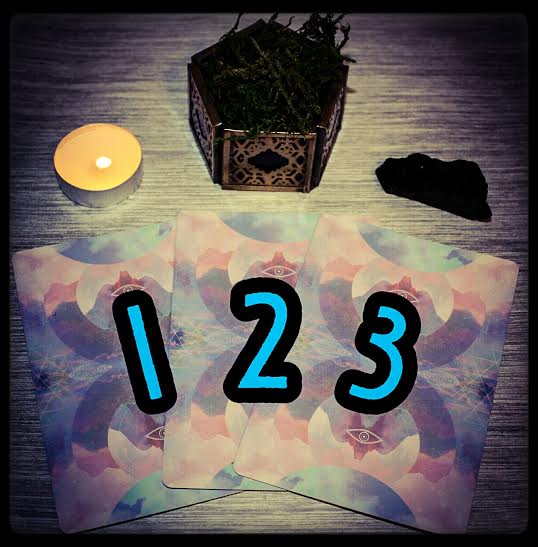 •
Oh boy, oh boy… Mercury Retrograde is here again from the 5th till the 25th, Lovelies! I usually have a pretty good spin on Mercury Retrograde, instead choosing to see the good it can produce it making us stop, look, listen, and gather information. It helps us to rework, redo or re anything to make sure our projects, relationships or any venture we have is done just right. It becomes an important period to reflect and make sure you're on the right course. The buzz from other astrologers out there–especially from Jamie Patridge at Astrology King , Marina Macario at DarkStar Astrology , and Leah Whitehorse at LUA Astrology — is that this is going to be an intense time for everyone. With Mercury also squaring Mars, there will be a higher propensity to use your words for harm. You're going to notice now if all those meditations you've done on inner peace are something you really worked into your daily life. You will be tested, so take it easy and don't let your mouth drag race off with someone else's shattered emotions. With all that heat and with Mercury affecting vehicles, computers, or any kind of large machinery, you'd do well to go the speed limit and be acutely aware of other drivers out there–it's not just you on the road, and zoning out while driving might just result in an accident. Be vigilant, take your time, don't take anyone personally, and you'll be ok. Look out for fear mongers too! I know I'm not turning into the news and I'm avoiding a few choice people until February. Take stock now of what needs to be redone or reworked. I feel like this time can still be a very good one if you focus on what's important to your growth. Stay strong and remember that this all dies down in intensity by the 29th/30th. Hold tight! It's gonna be a wild ride!
If you'd like a comprehensive list of do's and don'ts as well as what to expect from most Mercury Retrograde's, check out Susan Miller's article here!
Go ahead and pick a card from above (pick one, two or all three cards–pick what you're drawn to). The stone you see in the picture above is black tourmaline. Ancient magicians relied upon Black Tourmaline, known as Schorl, to protect them from earth demons as they cast their spells. Today this stone is still revered as a premier talisman of protection, a psychic shield deflecting and dispelling negative energies, entities, or destructive forces. It guards against radiation and environmental pollutants, and is highly useful in purifying and neutralizing one's own negative thoughts and internal conflicts, and turning them into positive, usable energy. Black Tourmaline is also a powerful grounding stone, electrical in nature, providing a connection between Earth and the human spirit. Its supportive energy aligns the energy centers of the body and channels healing light throughout the system. It promotes a sense of power and self-confidence, allowing for a clearer, more objective view of the world. It is empowering to those who must live or work in challenging environments or when facing difficult circumstances. If you'd like to know more about black tourmaline, please go here. 
•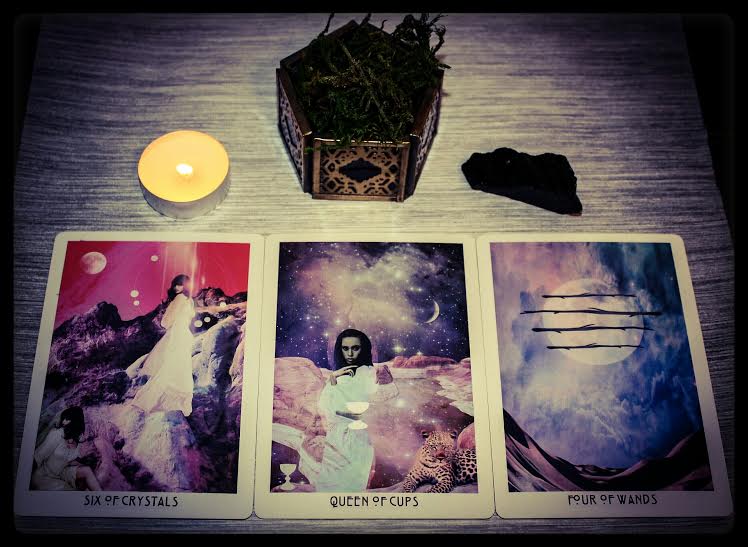 •
If you chose card #1: Your message this week is about the Six of Crystals. Your card goes on to say that the Six of Crystals indicates a state of balance and abundance in your life. You recognize the value of your relationships, spirituality, and the mutual benefit of loving support for others. This is also a time for inner-growth and prosperity. You have risen to the occasion and can now look back on the choices you have made that have led you to your state of knowing–how will you move up from here? Opportunities, gifts, or rewards maybe closer than you think. Additional Meanings: New opportunities • Career • Philanthropy • Generosity • Prosperity • Advancements • Growth • Abundance.
•
If you chose card #2: Your message this week is about the Queen of Cups. Your card goes on to say that if this is about a situation: The evolution and growth of loving relationships with others. A time to listen to your inner voice and psychic abilities. Being able to heal one self or others. It may be that you will offer council, wisdom, or advice to those who are in need. The manifestation of loving energy. If this is about a person: The Queen of Cups is an expressive and nurturing individual who is deeply in tune to the emotional needs of others. They are honest in their convictions and will always communicate from their Higher Self and innate psychic abilities. This person is gentle, kind hearted, and empathizes with all. The Queen of Cups may also come off as quiet and shy, but is highly intelligent, and modest in their values and opinions. Additional Meanings: Introspective • Psychic • Loving • Compassionate • Honest • Healing.
•
If you chose card #3: Your message this week is about the Four of Wands. Your card goes on to say, success! You have reached a period of completion after all of your hard work. This card indicates a time of celebration and an outpouring of positive energy. With this new found success, it is also an ideal time to organize celebratory gatherings with family members and loved ones. An emergence of peace and stability is on the horizon, and you understand the process and pay off of working hard towards your goals. You are able to nurture your loving relationships with others, and bring wisdom and abundance into the lives of the people around you. Additional Meanings: Prosperity • Peace • Completion • Stability.
•
Everyone received pretty upbeat cards this week, signaling a happy end to something important. Ride that upbeat wave for as long as you can, and take the powerful lessons you've leaned over the past 5 years or so into account when you're ready to snap back at someone for being ignorant or belligerent. Be that light in the darkness, lovelies, and counteract whatever craziness might try to rear it's ugly head this month. I believe in you, and your beautiful heart <3
This is your week! Make it an amazing one 🙂