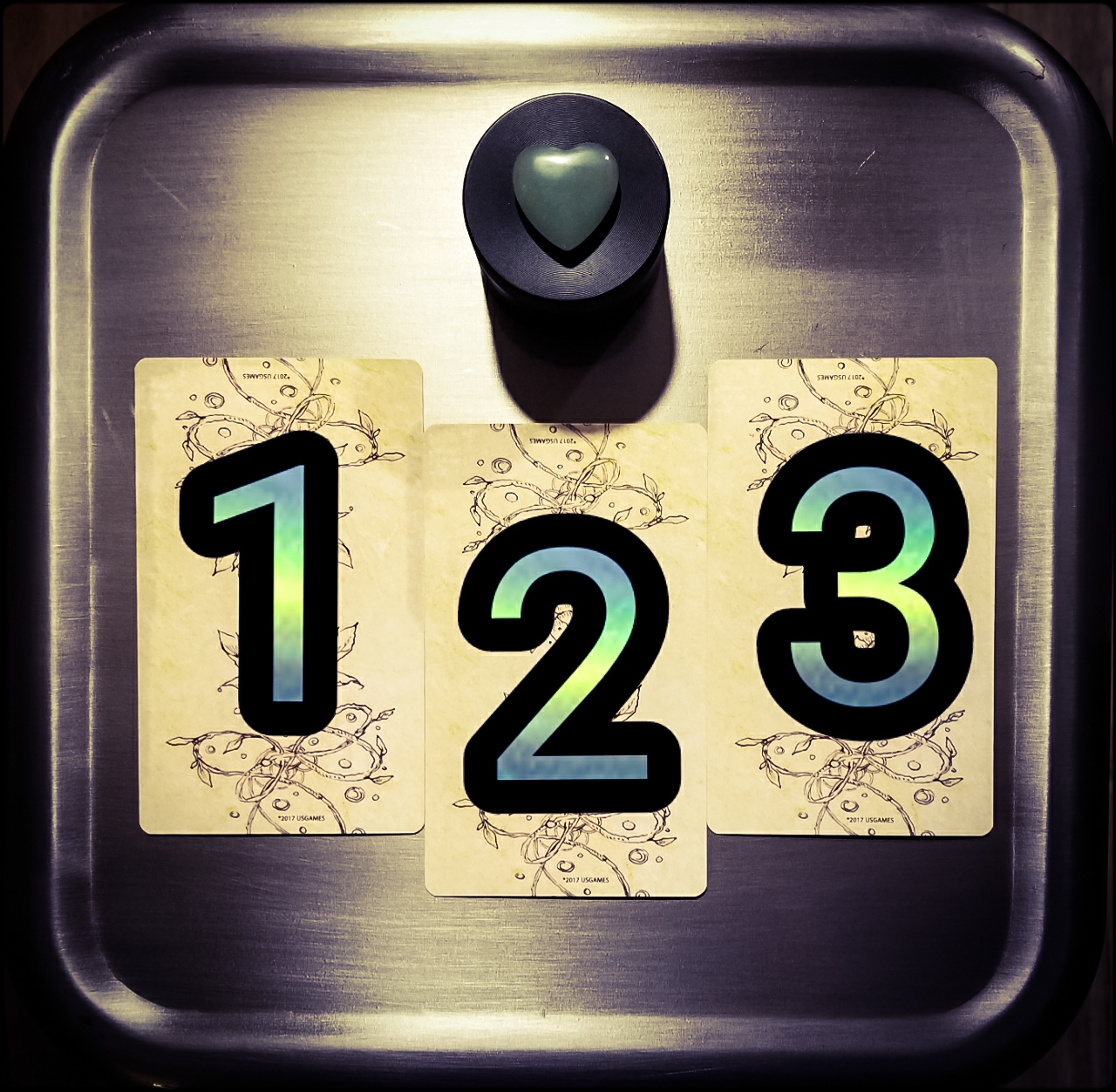 05 Feb

The week ahead: February 5th through February 11th 2018: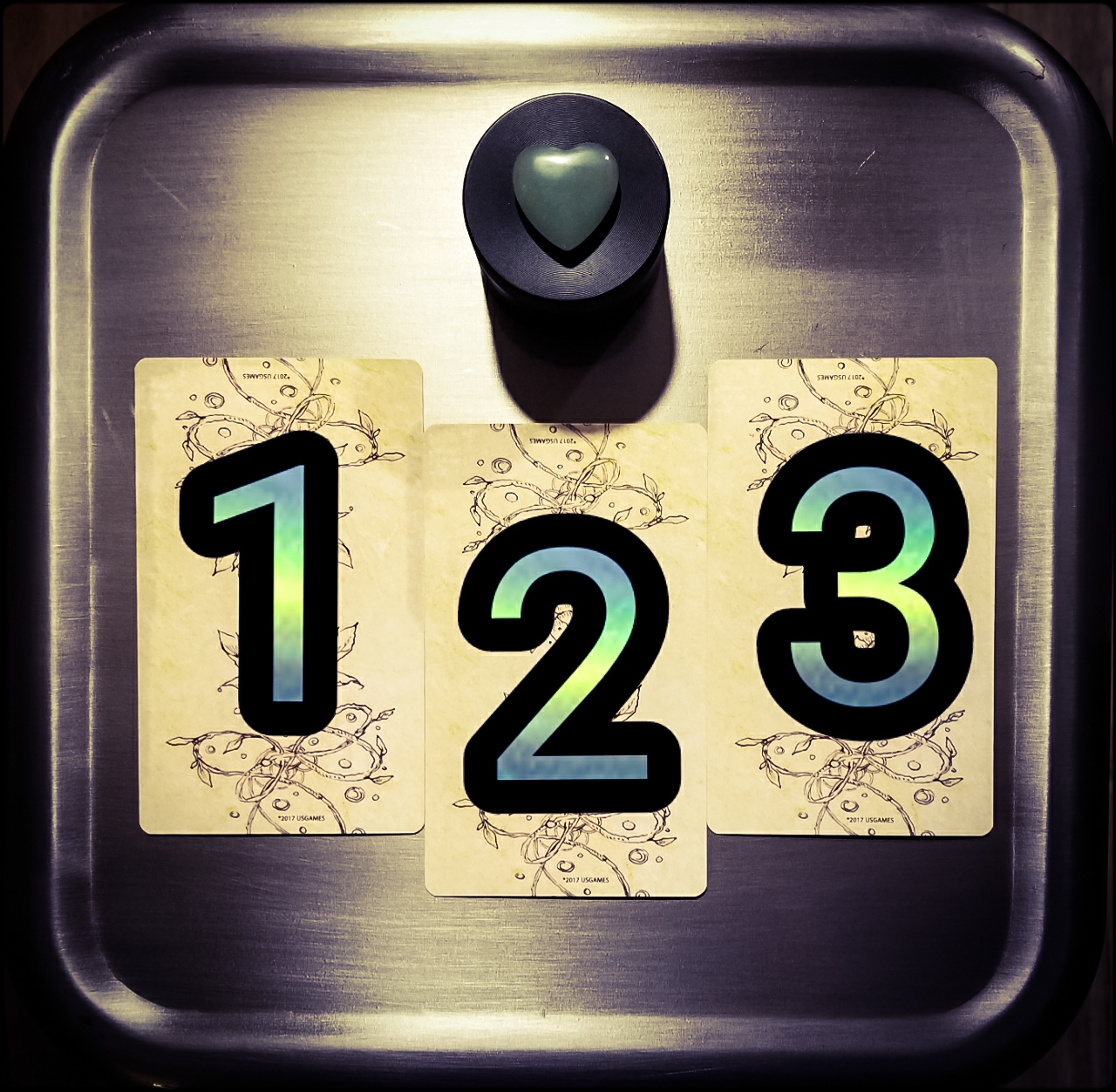 •
•
How are you guys feeling form last week? Honestly, I thought I might have a meltdown, the emotions that were coming up for me where overwhelming at best. I chose to do something to relax and got some extra sleep which helped immensely. My relationships were definitely in the spotlight, and it felt like I could feel and see all the mistakes I had ever made, and in turn, all the abuse I had ever received. With still not feeling well and trying to recoup from this plague going around, last week kicked my ass in so many ways. I decided to go to a therapist to help me through all this change, and to help me cope with the loss of my grandmother over the summer. I hope that you guys didn't have too much of a bad run, but if you did, know that things get better from here, especially if you're taking action to right any wrongs, or are facing yourself with that may have surfaced.
We're still in Aquarius season and things feeling and being weirder than usual are on par for the sign and it's strangeness. Don't be surprised if lately you feel anxious for new experiences, especially mental ones that challenge you and add to your knowledge base. Aquarius is also a sign that likes new gadgets, new tech, new inventions, and just anything new really, so you may be obsessed with getting the "newest" of whatever you're involved in, including new ways of doing things; which is incredibly helpful to the solar eclipse energy that's coming up on the 15th, asking us to do just that. Innovation and looking at ways we can improve upon our current situation will be at the top of our priority list, so don't shy away from taking a look at some lackluster parts of your life that could use a fresh breath of air! It's time to herald a lightning bolt of inspiration back into our work and daily lives!
So how can we use the energy of this week to help us? My advice is this: What personal gifts and abilities do you bring to your group, family, or friend structures to help everyone thrive as a whole? Now that you're aware of what is outdated in your life, how can you find new perspectives, or new ways of doing things, so that you can bring yourself back up to speed? Where can you gain the freedom you're looking for through being independent (in your thoughts, speech, or actions)? This week, look for ways you can be independent while helping the whole. Sometimes, working on our personal journeys helps more than just ourselves <3
Go ahead and pick a card from above (pick one, two or all three cards–pick what you're drawn to). The tone you see in the picture in green adventurine. Green Aventurine is known as the "Stone of Opportunity," thought to be the luckiest of all crystals, especially in manifesting prosperity and wealth, or for increasing favor in competitions or games of chance. Its winning energy makes it a great ally for boosting one's chances in any situation – a first date, tax audit, even landing a promotion. One needs only to be near it to derive its benefits. This beautiful stone, however, is not merely an attractor of luck, but one that aligns conditions so "opportunity" is inevitable. Green Aventurine releases old patterns, habits and disappointments so new growth can take place. It brings optimism and a zest for life, allowing one to move forward with confidence and to embrace change. It enhances one's creativity and motivation, and encourages perseverance in maneuvering life's obstacles. It also reinforces one's decisiveness and amplifies leadership qualities, injecting a sense of humor and openness to the ideas of others. If you'd like  to learn more about this stone, please go here. 
•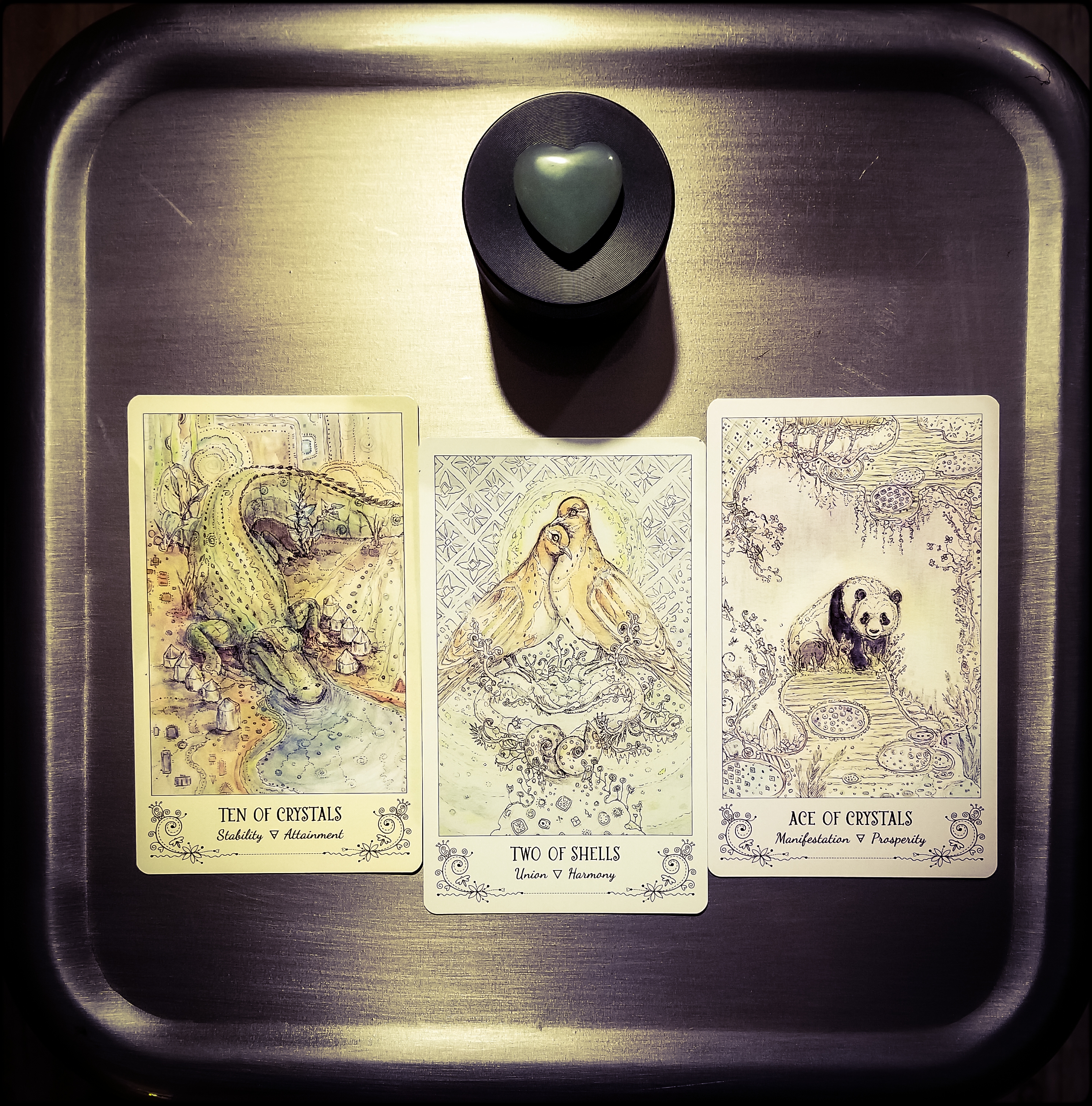 •
If you chose card #1: Your message this week is about Stability and Attainment. Your card goes on to say that on the border land of water and Earth, Alligators primordial creative power supplies her with the essential groundwork to realize her goals. Her careful planning and methodical ways brought her long term security, and she's earned the comfort she enjoys as she continues to strengthen her empire. Alligator is reminding you that you have worked hard to achieve what you have yet she still wants you to realize there is always room for growth and change. Consider how you can best use your skills towards jump starting a project. Be open to receiving the bountiful blessings that life has to offer. Additional Meanings: Security • Solid foundations • Stability • Prosperity • Attainment • Success • Establishment.
•
If you chose card #2: Your message this week is about Union and Harmony. Your card goes on to say that as the keeper of love and devotion, Dove enhances deep bonds within a partnership, and she brings blessings of harmony to a relationship. She is in tune with the healing powers of love, and embraces the importance of healthy communication. Strong in spirit and pure of heart, Dove assists in compassion and mutual respect. She also wants you to remember to work toward loving yourself. When you honor yourself with respect, others will respond in kind. For greater emotional balance, the capacity to not only give love, but to receive love, will expand within. Additional Meanings: Connection • Harmony • Joy • Trust • Partnership • Friendship • Blessings • Commitment • Union.
•
If you chose card #3: Your message this week is about Manifestation and Prosperity. Your card goes on to say that Panda is gifted with the magic of manifesting good fortune. Centered and calm, she is your guide in staying grounded while you proceed with your goals. Allow your highest potential to be nurtured with patience, and know that you already possess the skills needed to achieve results. Successful ventures are on the horizon, and will be brought to fruition if you begin with a strong foundation. Align yourself with the energies that will bring you fulfillment, and allow your creative energy to manifest prosperity into your life. Additional Meanings: Manifestation • Prosperity • A fresh start • Fulfillment • Vitality • Successful ventures • Stability • Practicality.
•
My hope for you this week is that you embrace your weirdness. Don't be afraid to embrace your independence either and your personal story of being able to stand on your own two feet. You can still be independent and be a part of a group or couple, and being able to be independent can actually strengthen your relationships. Loving your weirdness is just a bonus <3
This is your week! Make it an amazing one 🙂