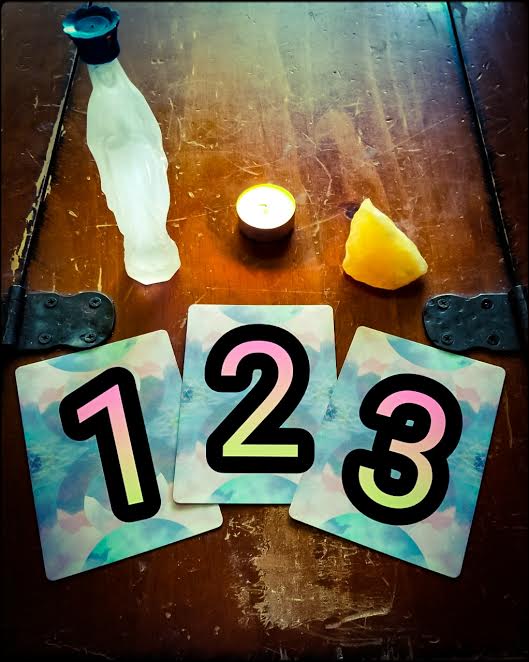 10 Jul

The week ahead: July 10th through July 16th: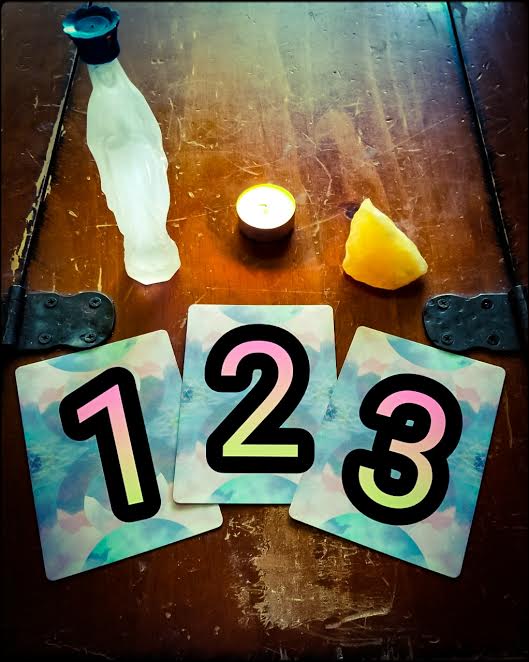 •
Weekly video should be back next week!
•
We're still in Cancer season this week as we're all recovering from an intense full moon this past weekend. Cancer is ruled by the moon and is the sign of family, home, mother, heritage, roots, your private life, and your home. SO if you find this month that there's a big focus on your family, home, or your mother, make sure to take time to either spend time and really connect, or to heal. Cancer also rules over the breasts/chest, stomach area, and uterus, so don't be surprised if you're in the midst of "giving birth" to or "nursing" something important to you or at the very least thinking about it, and if you run into any problems, take some time and channel good energy into any of these areas on your body. Doing some heart healing exercises, stretching your body, doing some mother healing or inner child work, or even just working on your home so it's a proper reflection of who you are would be perfect right now. Self-care should be a priority in your life, and if not, this is the perfect season to get started.
So how can we us the energy of this week to help us? My advice is this: When was the last time you did some ancestry work, and what can you learn from the ones who came before you? What patterns have been on repeat in your family, and what can you do now to stop any abusive ones or regenerate any healthy ones? What has your inner child been screaming at you to do, and how can you honor this voice inside of you while giving birth to a new you? Whew! How are you guys feeling after the full moon this past weekend? It was a heavy/emotional moon for me and last night I had these crazy nightmares about being in my grandparents house (it was theirs but not really), and all these elderly people dressed in their Sunday finest where there, and I kept telling them that we had to go right now because some crazy shit was coming to get us and rip this house apart. These old peeps didn't move a muscle, so my cries got louder, but still no one listened. Finally, some random person came in through the front door to snatch me up and get me outta there so I didn't get hurt by the crazy shit coming too, although I fought hard and kept saying we had to save them. Intense–right?? I feel like this dream was telling me to leave old hurts, old pains, old habits, and old worn out perspectives behind. I understand their importance in my life, that's why I wanted to save them, but in this old house that was definitely haunted, I needed to release these guys and move on to my next place. I mean, they were dressed to go to church! Maybe they were ready to move on too, and die with the old way of thinking. This dream was truly about letting go (which I obviously have a problem with) and detaching from the emotional charge I assigned to these things as well. I have to let go, for my own safety and security, as well as my overall health. This week, get to the root of what's holding you back. It's time to heal, regenerate, and move forward again <3
Go ahead and pick a card from the picture above (pick one, two, or all three cards–pick what you're drawn to). The stone you see in the picture is honey or orange calcite. These crystals are recognized for their action to clear blockages and to aid the removal of negative energy from the body. They assist with the elimination of sluggish energy, and they are excellent to stimulate mental energy, which may improve your memory. Calcite Crystals are known to help you to let go of the past and to step forward into the future. While they are known for their action to aid your mental faculties, they are also useful to assist with emotional healing. By their action to connect the emotional body with the mental body, they help to incorporate heart based thinking into your everyday thinking. They are helpful when you are learning new concepts. Calcite crystals aid you to adjust your thinking in order that you can make these new concepts part of your future life. These crystals will also stimulate the flow of energy within the cells, which may help to release blockages to creativity. Calcite crystals are said to combat laziness and help you to feel full of vitality and more energized. All members of this crystal family are excellent to use in healing. If you'd like to learn more about this stone, please go here. 
•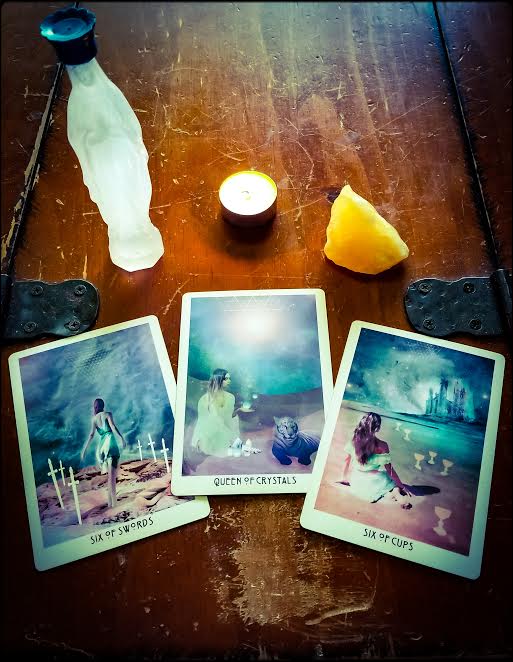 •
If you chose card #1: Your message this week is about the Six of Swords. Your card goes on to say that the Six of Swords highlights the need to let go of something, or make some kind of sacrifice in order to move forward. This may be a difficult choice to make, but know that this is merely a transition, and that you will benefit in the long run. With time, you will understand the advantage of letting things go as an evolutionary process. It is the acceptance of change, in order to grow from experience. After moving on, you will be able to reflect on your path and the choices you have made. The Six of Swords is as much a card of transition and release, as it is a card of learning and experience. Additional Meanings: New adventures • Travel • Harmonious circumstances • Success after turmoil • Sacrifice • Transition.
•
If you chose card #2: Your message this week is about the Queen of Crystals. Your card goes on to say that if this is about a situation: It is important to have dreams, but to also maintain a sense of stability and balance. A time to be practical and resourceful with your plans. The building of a stable and realistic foundation. What steps will you take in order to remain healthy, happy, and secure in your life? Remember also to be compassionate and kind to others. If this is about a person: The Queen of Crystals is a warm and motherly individual who knows how to maintain a healthy and comfortable lifestyle. You will often find them balancing their commitments, responsibilities, relationships, and families simultaneously without breaking a sweat. They are extremely hardworking, nurturing, and pragmatic, which attracts others to them for wisdom and support. Additional Meanings: Motherly • Cautious • Nurturing • Loving • Down-to-earth.
 •
If you chose card #3: Your message this week is about the Six of Cups. Your card goes on to say that the Six of Cups reminds us of those moments of nostalgia and dreams. Similar to the way a certain smell or feeling can transport us to another time and place, this card speaks of the world of our minds and hearts. Deep emotions are rooted within these memories, so it is important that you acknowledge them, whether they are pleasant or not. Why are these feelings resurfacing? What can you learn from your past? Are you ready to do some healing? As we are living records of every thought and feeling we have experienced throughout our lifetimes, it is important to remember the inner child that still exists within you now. Additional Meanings: Karmic connections • Love • Children • Reconnection • Akashic records.
 •
My hope for you this week is that you take time to take care of your inner world. Don't shy away from this and don't be afraid to face whatever comes up; I promise that you can handle it. It's time to do some inner healing and to connect with your roots. Tally-ho!
This is your week! Make it an amazing one 🙂