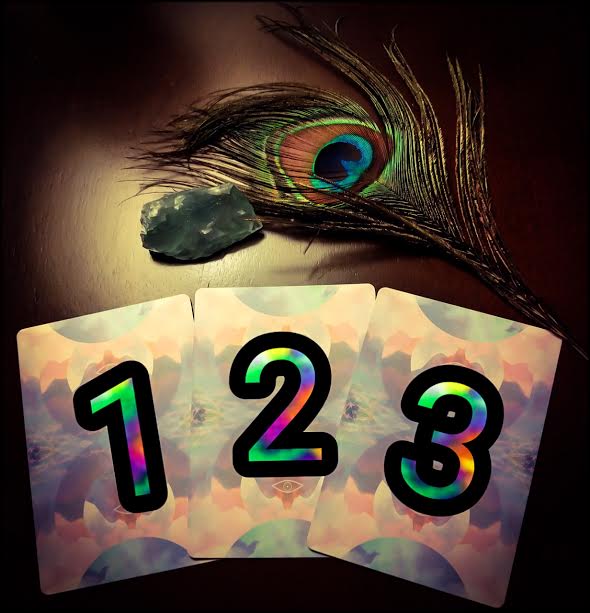 30 Jan

The week ahead: January 30th through February 5th: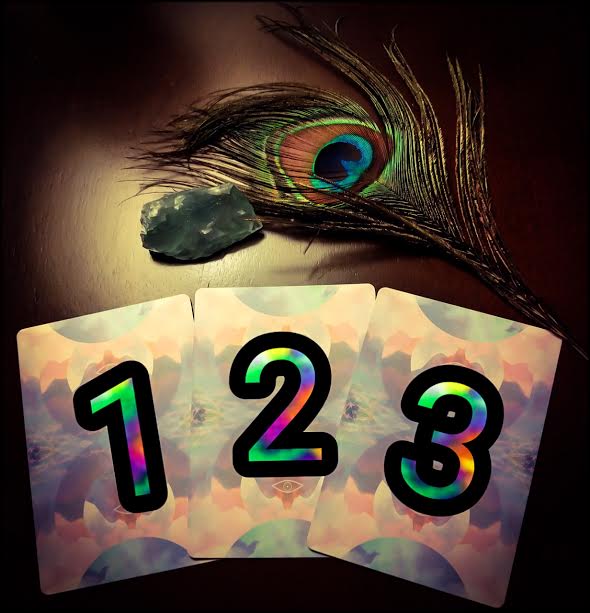 •
Happy February, Lovelies! This month looks to be a fiery one, so hold on to your hats! We're in the midst of Aquarius season still, so themes of humanitarian efforts, reaching a worldwide audience, anything considered bizarre, different, or strange being front and center, as well as rebelling in any way shape or form against stagnant structures will be playing out in major ways for us. It's going to be a wild ride and this planet is not for the faint of heart or mind right now.
It's been both amazing and appalling to me some of the love and rhetoric I've been seeing and hearing, not just on social media but out in public, too. I find it vitally important that if I find something misleading, downright false or oppressive come across my page, my ears, or my physical view, that I take a peaceful stand or action and say what's needed to educate whomever is spreading the misinformation or pain. I guess it shouldn't be shocking to me that so many people don't want to hear the facts or be aware of them and just want to stick to how they feel, despite reality staring them in the face. I mean honestly, who hasn't done this in their life at some point? I'm not even judging others for wanting to stay in a bubble or ignoring what's really going on for what they choose to believe, but at some point, if you don't challenge the long held views and beliefs that you have, how are you aware that they are even relevant, real, or true? And if you're not worried about those things, that speaks to a much bigger problem. If you take someone else's opinion or word for it without ever doing the research yourself, how do you truly learn anything? I think it's most disheartening when you have these issues with family, and let's be real, most of us have fought/discussed/declared war with family or friends this week. This divide that's (been) happening is for a reason: either to make the gap between us wider so that whomever is in power can do as they please since no one is unified enough to stand up against whatever is going on, or to make us feel that there's no point in doing any research or work or looking into things because nothing will get done anyways. I'm here to tell you today—no matter what side you're on—that this is insanity and we MUST do our very best to work towards what connects us and not allow the powers that be to create this divide anymore. Now is the time to research, ask questions, and most importantly, be open to new ideas or another point of view without trying to force your own UNLESS there is abuse or human rights violations going on, and then we MUST stand up for those being abused. Aquarius season says that now is the time to shout, sing, or grieve for what's in your heart while finding a common thread to keep us together.
So how can we use the energy of this week to help us? My advice is this: How can you rebel against what's stagnant or outdated in your own life? How can we find what goodness this world still holds amidst all the pain and suffering? What do you need to shout, sing, or grieve for, and how can you do it in a style all of your own? No matter what goes down this coming week, stay strong in your pursuit for what's right, just, and loving towards all. If you get the chance to creatively express yourself too, all the better! This week, refuse to be silent. Stand up for what is right and just for all, and NEVER back down from the Universal truth that we all deserve equality—no exclusions, no excuses <3
Go ahead and pick a card from above (pick one, two, or all three cards–pick what you're drawn to). The stone you see in the picture above is green fluorite. Fluorite is one of the most collectible and highly sought after crystals in the world, loved by mineralogists and metaphysical healers alike. Its remarkable cubes are at times, almost too perfect to believe, emerging like magic treasure in matrix rock, or tightly stacked cube on cube like a futuristic city in miniature. Fluorite is an extraordinary creation of Nature, beautiful and luminous, soft and glassy, often vibrant in color, with an internal structure of order and perfection that resonates with the human mind like no other crystal. It carries a calm, stable frequency that brings order to chaos, and scattered and discordant energies into cohesion and harmony. Fluorite supports spirituality and thought, focus and concentration, and balance in all aspects of one's life. Green Fluorite adds growth and nature energies to the properties of Fluorite. It clears negative energy from any environment and brings cleansing, renewal, and a spring-like freshness to the chakras. It inspires new ideas, originality and quick thinking. Particularly healing to the Heart Chakra, this mineral permits information to rise from the subconscious, and helps the emotional body understand issues of the heart, both current and of the past. It enables release of emotional trauma and outworn conditioning, frees one from the slavery of addictions and things that are harmful, and allows one to serve purposes of a higher good. Harmonizing the mind with the heart, Green Fluorite helps make certain one's thoughts, words and actions are aligned with their true purpose. If you'd like to learn more about this stone, please go here. 
•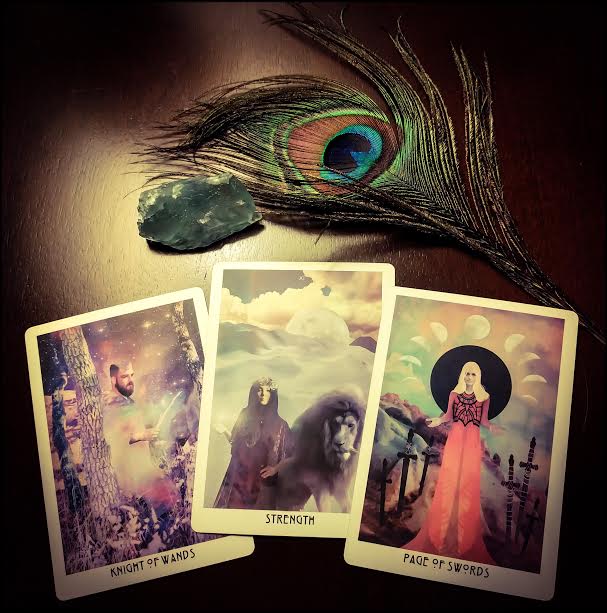 •
If you chose card #1: Your message this week is about the Knight of Wands.Your card goes on to say that if this is about a situation: If there is something you have been planning on doing, now is the time to take action. This is a card of transformation and new opportunities. It is, however, advised that you move forward methodically and rationally. Make sure you have planned everything out accordingly, or else he may feel too rushed. If this is about a person: The Knight of Wands is an affectionate and disciplined individual. They're able to balance their emotions in order to take power and control of their lives, but underneath the surface they are highly sensitive. This person does not forget harsh words easily and sometimes has trouble letting go of negative attachments. The Knight of Wands is also very enthusiastic when it comes to getting things done. They have the vision and drive to reach their goals, but can sometimes be too hasty or impulsive. Additional Meanings: Self-assured • Fearless • Confident • Restless.
•
If you chose card #2: Your message this week is about Strength. Your card goes on to say that your strength and courage will only increase as you believe in your innate ability to learn, heal, and evolve. This is a powerful card that regards the alignment of your Higher Self–one who is full of grace, love, and compassion. You are strong enough to move through any obstacles that life may throw at you, which also highlights your state of consciousness. Understanding how Strength mostly comes from within is directly related to how you harness your own energy–this leads to spiritual ascension as you're able to identify the vibrational quality of your thoughts. Remember, it is also important to treat others with compassion, love, and kindness. Strength also comes from being mindful of how we interact and communicate with the people around us. Questions to ask yourself right now: How am I acknowledging my inner strength and facing my fears? What have I learned, after all that I have been through? Additional Meanings: Self-awareness • Courage • Self-mastery • Confidence • Determination • Skill.
•
If you chose card #3: Your message this week is about the Page of Swords. Your card goes on to say that if this is about a situation: A renewed sense of vitality and energy is on the horizon! Now is the time to move forward with any plans you have, regardless of the thoughts or views of those around you. The Page of Swords represents the beginning phase or initial steps of a venture or project. There's also a naïve sense of optimism that comes with certain risk-taking, which is sometimes necessary in searching for truth and potential success. Do not be afraid to take a leap into the unknown. If this is about a person: A highly perceptive and discerning individual who is both ambitious and logical. This person absorbs information like a sponge, and is also capable of understanding highly complex ideas. The Page of Swords lives by a code of truth, communication, and frank honesty, which makes them excellent speakers, writers, and teachers. Despite their intellectualism, they may need more life experience, in order to discern between their logical mind and Spiritual self. Additional Meanings: Enthusiastic • Knowledgeable • Logical • Passionate.
•
My hope for you this week is that you don't allow the divide that's deepening to break you from what you know is right, just, and true. When you look into your heart, you know what the right thing to do is. Do not not let fear keep you small. Do not let fear brainwash you into thinking you have no choice or no voice. Stand tall and know that as we band together in remembering that our common thread is our humanity, we bridge this gap and send it straight back to hell where it belongs.
This is your week! Make it an amazing one 🙂