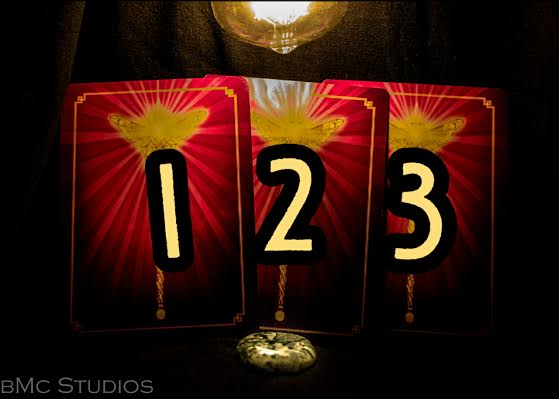 21 Mar

The week ahead: March 21st through March 27th: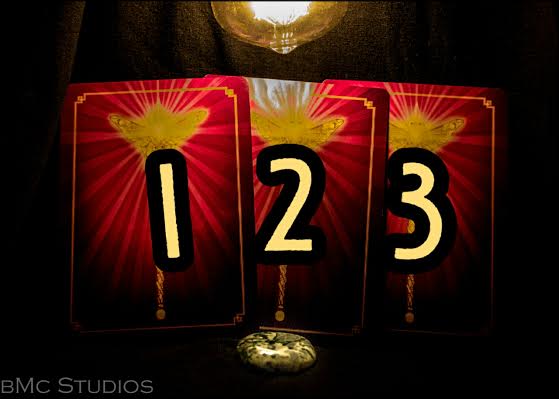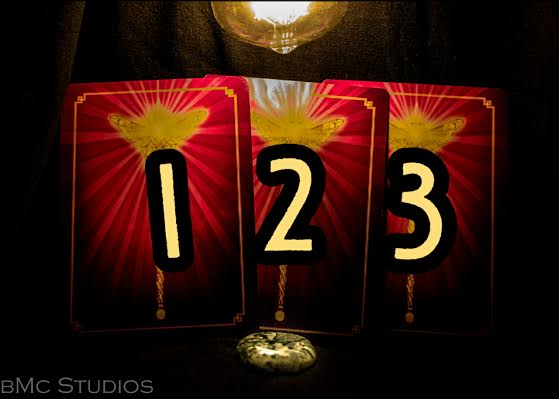 •
Happy Spring, Lovelies!! We have another big week with a full moon AND a lunar eclipse on Wed the 23rd. This full moon is in the sign of Libra, and looks to be a peaceful one. Libra's are also known for their partying ways, so I have a feeling this week there will be some celebrations and peacemaking–hopefully 🙂 Libra's are the sign that deal with relationships and also have a sense of justice, finding the need to always be balancing the scales. Since full moons always highlight relationships as well, we'll be looking to see if there is anything off balance going forward in any of our most important or key partnerships. When you think of relationships and partnerships, don't just consider love, also think about your relationship to your child, or friend, maybe even your relationship with food or an institution. The point here is to make sure you're bringing what the other party is bringing to the table (and visa versa) so that everyone or everything involved is in a balanced, peaceful place. If that's not the deal, you have some work to do and 6 months to work on it until the next lunar eclipse in September. This lunar eclipse is going to heighten everything (including emotions), so make sure you have what you need done this week ahead of time so you'll give yourself the proper space to party as needed 😉 Once this full moon lunar eclipse is over, you'll have just enough time to celebrate before you're being pulled in another direction for a new adventure–so again, be prepared and wear your most fabulous outfit!
•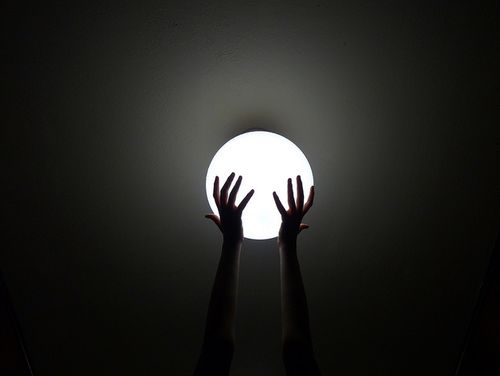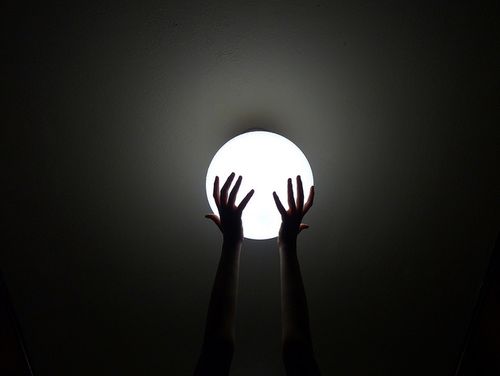 Think about drawing down the moon on the 23rd. If you like to do incantations, prayer or mediation at the full moon, this will add some pep to your step. I like this Pagan/Wiccan incantation I found that says, "Mother Goddess, lend me your light. Give me your power on this faithful night. I invoke you into my being and soul. Fill up my vessel, make me feel whole. I stand before you in awe and in love. I cherish your gifts you send from above. I ask you tonight to show unto me. My mother, my Goddess, So Mote It Be." Feel free to change this in any way you like or to make it your own, any way you see fit. Make sure to face the full moon and out stretch your arms so you can take everything in. Enjoy this beautiful energy!
•
Go ahead and pick a card from above (pick one, two or all three cards–pick what you're drawn to). The stone you see in the picture is ocean jasper. Like all Jaspers, Ocean Jasper alleviates stress and induces tranquility. Its cleansing effect eliminates negative energy and stabilizes the aura. It makes an ideal worry or rubbing stone for soothing the nerves and increasing one's focus, and is a wonderful stone for banishing nightmares or harmful thoughts. A polished sphere of Ocean Jasper is particularly conducive for meditation, and is greatly enhanced by soft silver candlelight or moonlight.Use Ocean Jasper as a talisman of patience, for oneself as well as for others. It en-kindles a gentle and gradual release of pent-up anger and clears emotional blockages. Orbicular Jaspers are "taking care of business stones" and encourage one to view each circular mark as a sign of a project or detail that needs to be addressed. They aid in the acceptance of responsibility and are particularly supportive of pursuits based on service to others. Ocean Jasper is a marvelous stone for healers and counselors to nurture themselves as they help others, and to be more empathetic to others' emotional and mental needs while still remaining objective in their work. If you'd like to learn more about ocean jasper, please go here. 
•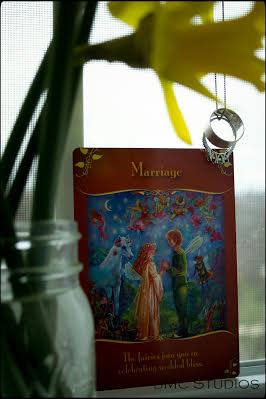 •
If you chose card #1: Your message this week is that the fairies join you in celebrating wedded bliss. Your card goes on to say that you drew this card because your question involves marriage. This particular card holds variable meanings, so pay attention to your body's reactions as you read the possible interpretations. Additional Meanings: Congratulations–you're getting married soon • Your marriage needs some healing and attention, which the fairies can help you with if you ask • You'll soon meet someone significant at a wedding • A relationship commitment is pending • Admit your true feelings to yourself regarding marriage • Someone close to you is getting married soon • Your life purpose involves helping people with romance, matchmaking, relationships, or weddings.
•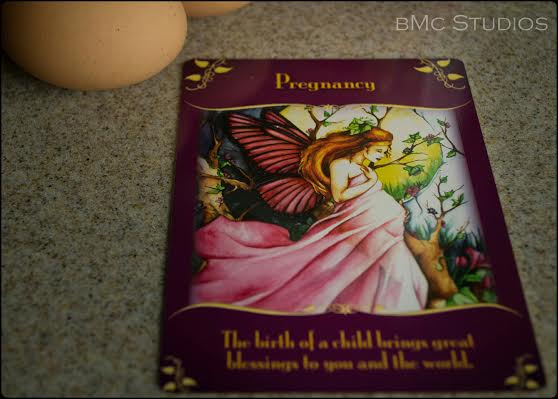 •
If you chose card #2: Your message this week is that the birth of a child brings great blessings to you and the world. Your card goes on to say that this card indicates that you or someone close to you is presently (or will very soon be) expecting a child. The fairies celebrate the birth of this precious new baby upon the Earth, as this child is an angel of great joy and light and brings many positive changes into your life. This card could also indicate the impending successful adoption of a child. Additional Meanings: A significant birthday is imminent, and the fairies are helping celebrate the day • Watch for the successful birth of a new project • A baby who is important in your life was recently born • This card can also relate to a pets birth or pregnancy • You are healing from a painful experience related to a pregnancy • You're ready for a big change in your life.
•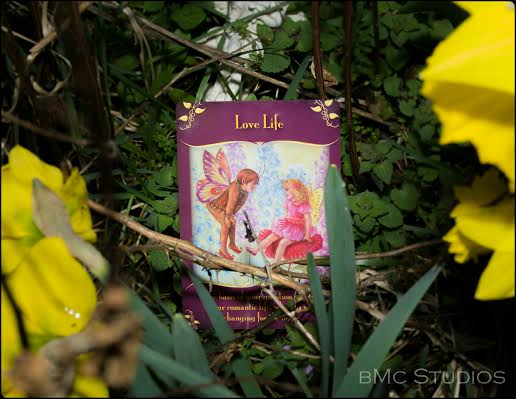 •
If you chose card #3: Your message this week is that the basis of your question involves your romantic life, which is now changing for the better. Your card goes on to say that you've drawn this card because your love life is somehow involved in the question that you've asked, and the fairies can help you understand this connection if it's not immediately apparent to you. This card signifies that a change for the better is in the works for your love life. Additional Meanings: Love your life as a way to bring healing energy to this situation • A new love proves to be an important person in your life • You are ready to meet your soulmate • A breakup is imminent or has just occurred • You'd like to get married • Communicate with your partner about a topic that's bothering you right now • Ask the fairies to help you connect with your soulmate.
•
My hope for you this week is that you take the time that's needed to make sure all your important relationships and partnerships are in good working order–meaning balanced and as peaceful as possible–especially the relationship you have with yourself. If you can't face and work on the most important things you need to make sure you're alright, how can you expect all of your other relationships to flow smoothly as well? Get balanced this week and prep for a celebration that you won't soon forget!
[youtube https://www.youtube.com/watch?v=JWNs8BcJys0&w=560&h=315]
This is your week! Make it an amazing one 🙂
**Thank you to Brit McInnis for all the photos you see in the blog this week! Please head to her web page www.bmc-studios.com for all your photography needs!**