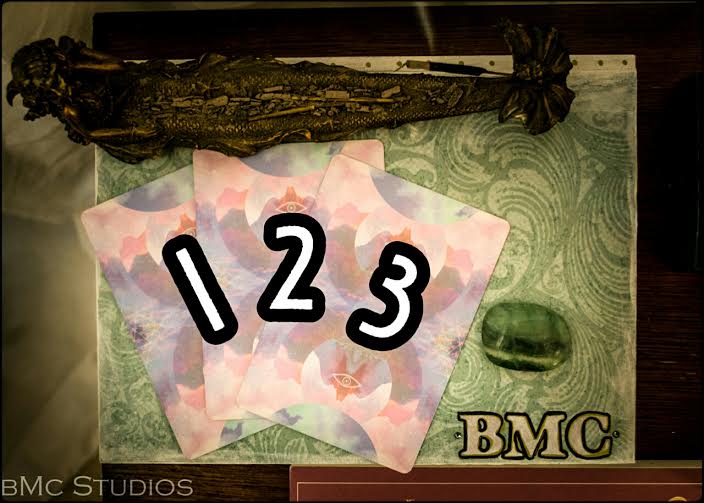 22 Feb

The week ahead: February 22nd through February 28th: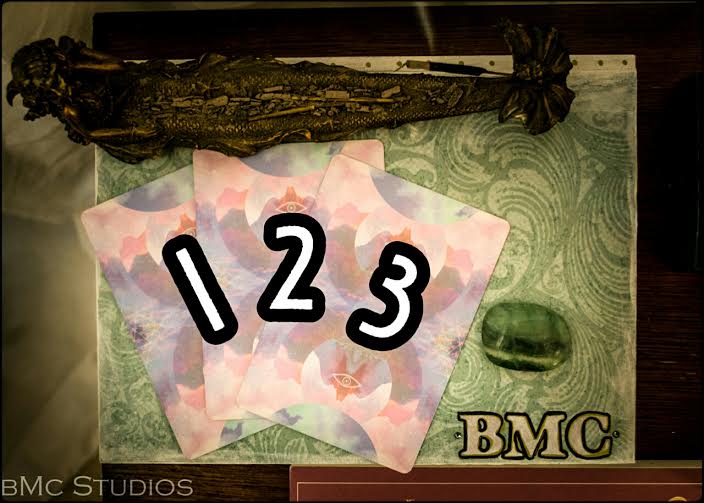 •
Yippee! We have a full moon in the sign of Virgo tonight and it looks like everything is about to get more finely tuned and detailed. Where once you felt you didn't have words to explain what was going on, you will suddenly feel like you really have a grasp of what's at hand. Where once you felt like you didn't know how to tackle that crazy junk room, you will now see a clear path to organization. Virgo's are known for being a bit nit picky and judgmental, but their skills in detail work are second to none. They prize logic over intuition, but don't be fooled, this sign is pretty tapped in and their gut instincts are off the charts. This full moon seems to be asking us to see how the little things we're doing (or not doing) everyday are getting us (or not) to our goals. No longer is it acceptable to think that things just happen to us–no, it's time we see just how closely linked we are to everything and what part we're playing in our success or failures. Take a look this week at how your actions are affecting the outcome of your desired goals. What can you do to make things better? Where can you be more finely detailed to get the results you'd like? If you've been doing well with all of this, pick a day to celebrate! I personally believe in celebrating all the time, even the little stuff because it gives you a boost to keep on going…and well, I also like to party 😉 The sign of Virgo reminds us that if we focus on the work at hand and do everything we can to make whatever we're doing the best possible thing produced from us, everything else will fall into place. Focus on your work this week and tweak the details so you get it just right. Let all the other drama fall away and get ready to party when you're done!
•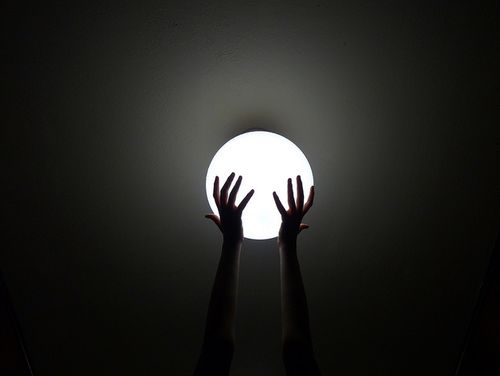 •
Think about drawing down the moon tonight. If you like to do incantations, prayer or mediation at the full moon, this will add some pep to your step. I like this Pagan/Wiccan incantation I found that says, "Mother Goddess, lend me your light. Give me your power on this faithful night. I invoke you into my being and soul. Fill up my vessel, make me feel whole. I stand before you in awe and in love. I cherish your gifts you send from above. I ask you tonight to show unto me. My mother, my Goddess, So Mote It Be." Feel free to change this in any way you like or to make it your own, any way you see fit. Make sure to face the full moon and out stretch your arms so you can take everything in. Enjoy this beautiful energy tonight!
•
Go ahead and pick a card from above (pick one, two or all three cards–pick what you're drawn to).  The stone you see in the picture is green fluorite. Green Fluorite adds growth and nature energies to the properties of Fluorite. It clears negative energy from any environment and brings cleansing, renewal, and a spring-like freshness to the chakras. It inspires new ideas, originality and quick thinking. Particularly healing to the Heart Chakra, this mineral permits information to rise from the subconscious, and helps the emotional body understand issues of the heart, both current and of the past. It enables release of emotional trauma and outworn conditioning, frees one from the slavery of addictions and things that are harmful, and allows one to serve purposes of a higher good. Harmonizing the mind with the heart, Green Fluorite helps make certain one's thoughts, words and actions are aligned with their true purpose. If you'd like to learn more about green fluorite, please go here. 
•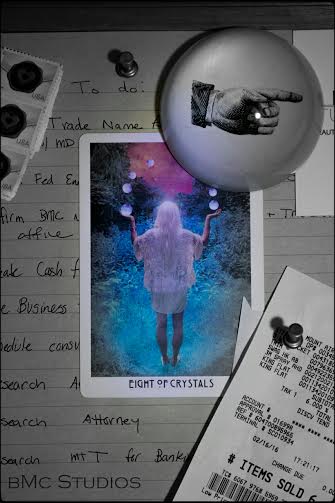 •
If you chose card #1: Your message this week is about the Eight of Crystals. Your card goes on to say that the exploration and discovery of a new task, project, or venture is on the horizon. You're ready and willing to put in all of your energy and move into a new phase of your life. You are able to look back on all of your accomplishments and career goals, and develop your talents to an entirely new level–this may also indicate additional formal training or education in the future. It is the self determination that comes from mental clarity and focus. Is a state of maturity that comes from living your life, as you expand your spiritual awareness through this active process. Additional Meanings: Perseverance • Ingenuity • Spiritual growth • Education.
•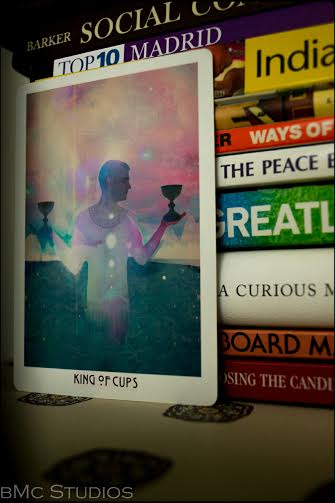 •
If you chose card #2: Your message this week is about the King of Cups. Your card goes on to say that if this is about a situation: A state of emotional strength and control over one's life. The ability to balance creativity and artistic expression with knowledge and wisdom. The connection of your inner voice and higher self. Seeing the spiritual teachings in every situation. An emotional maturity that comes from the acceptance and understanding of Unconditional Love. If this is about a person: The most sensitive and psychic of all the kings, this individual is ruled by both the head and the heart. This person holds the deep wisdom that comes from the acknowledgement of Love and emotion, but also the subconscious and conscious states. A highly compassionate and caring individual who has a strong emotional maturity. This person is very self aware and offers positive counsel and advice to others. Additional Meanings: Nurturing • Emotional • Psychic • Wise • Strong • Sensitive.
•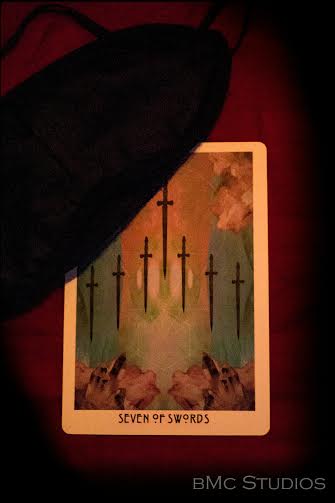 •
If you chose card #3: Your message this week is about the Seven of Swords. Your card goes on to ask, are you being truthful and loving in your intentions at this time? If you're being dishonest or secretive in some way, in order to gain something, it is suggested that you rethink your approach. Omitting the truth is never a good idea, especially if you're trying to manifest a positive outcome. Look at your options head on. What choices can you make in order to have a positive result? It is also advised that you exercise caution, as you may have to deal with potential betrayal or dishonesty from others. Be careful who you choose to confide in or trust. Additional Meanings: Overconfidence • Deception • Selfishness • Secrecy • Betrayal.
•
My hope for you this week is that you get down to the nitty gritty of what you gotta do. Get up close and personal with the fine detailed work. Whether you need to improve a relationship, your work, a project, or your business, almost everyone has their work cut out for them this week. Make the connections, get clear, and get to it! No time to delay!
***Special shout out to to my friend Brit McInnis! She took the beautiful pictures of all the cards and manned the camera for the weekly reading. Not only is she my friend but she's crazy talented with a camera or anything else she puts her energy into. Please visit her site at www.bmc-studios.com to see her amazing work and to book her for all your photography needs.***
[youtube https://www.youtube.com/watch?v=B0cqcInDIr0&w=560&h=315]
This is your week! Make it an amazing one 🙂