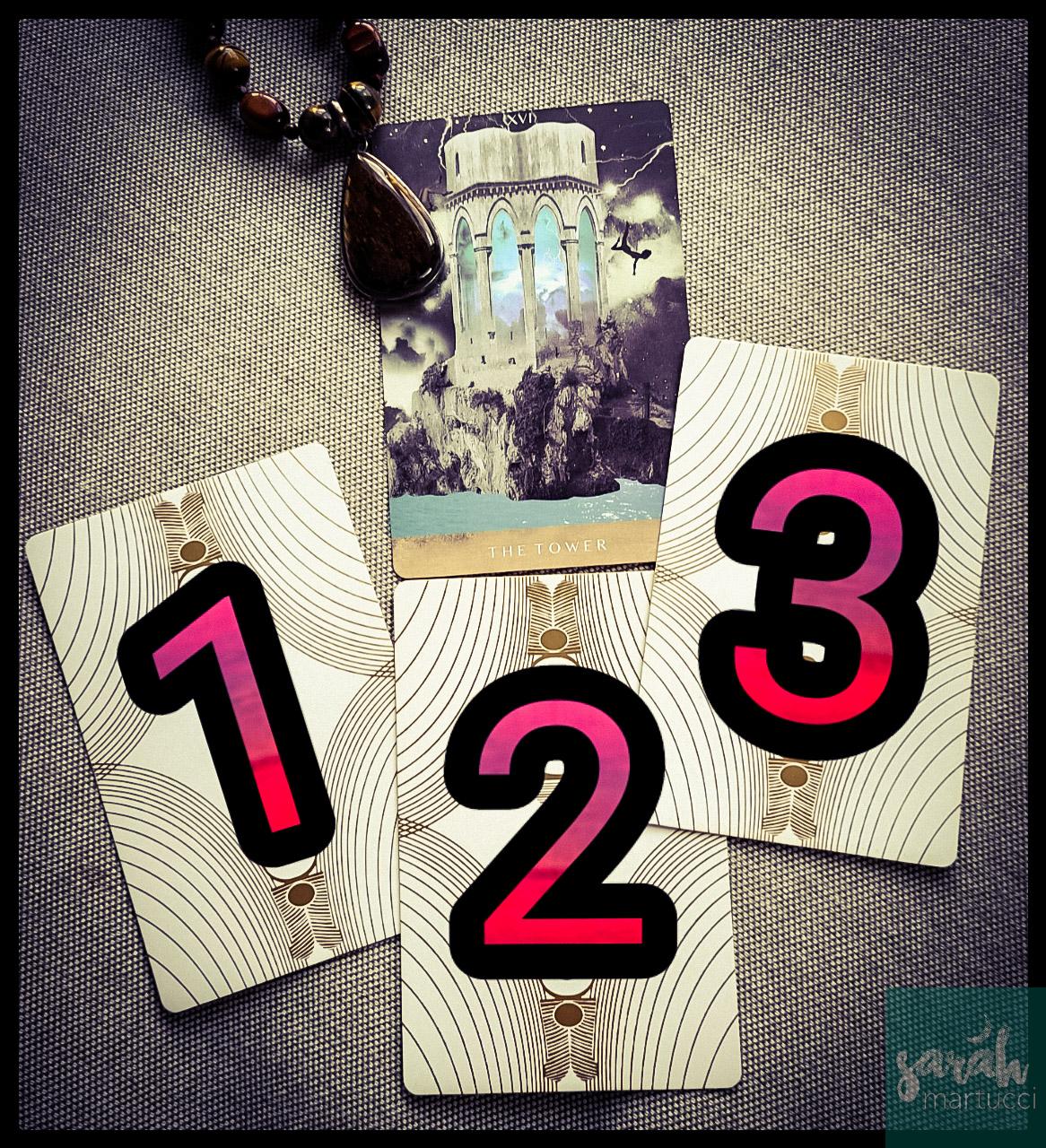 18 Aug

The week ahead: August 17th through August 23rd of 2020: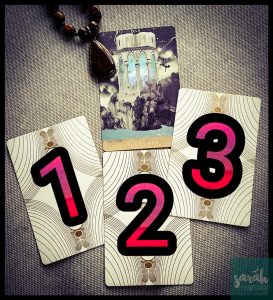 •
There are times in our life where some fun is needed, and this new moon on the 18th in the sign of Leo is asking for us to be a bit more flexible and adaptable when it comes to our life, in general.
As a way to feel like we have some semblance of control in a chaotic world, we may have a tendency to restrict ourselves in ways that keep things safe, but at this new moon, staying safe doesn't allow us to plant the best seeds we need for our growth and advancement–what's needed is the ability to dream big so we can push ourselves past our boundaries and stand in the spotlight that belongs to us. How else would we know what we're capable of?
So Sarah, why would you suggest fun? I'm so glad you asked! I suggested fun because first, we all need it right now, and also, having fun allows you to loosen up so that the flexibility and adaptability I recommended earlier is easier to access. If you're wound up so tight that your butthole is eating your underwear, saying to you to chill out and go more with the flow will seem like an affront to your soul; and rightfully so.
Leo also rules fun. Seriously. And fun means different things to each person, so consider what fun means to you. Extra points if your fun also happens to be around children, creativity, romance, gambling (consider a gut risk in the hopes of a pleasurable outcome, ie in life, love, or money…), hobbies, art, or culture. If any of these sound like they're right up your alley, please indulge this week, just don't over do it, or use it as a way to escape.
What you need in order to grow, is to smile and relax enough to give yourself a chance to shine 💖
So how do we work with the energy of this week? My advice is this: it's new moon time so it's ideal to work with the element at hand, which is fire. Consider scrying with a flame, or you can take bay leaves and write what you'd like to attract, then burn them. You can get a hot stone message, soak in a hot spring, get one of those haircuts that uses fire instead of scissors (VERY Leo season and Leo new moon vibes, just make sure your person actually knows what they're doing and yes, it's real: https://youtu.be/pXyhE2DaPRU), or just light a candle and set goals. 
Go ahead and pick a card from above (pick one, two, or all three cards–choose what you're drawn to). The top card is the overarching theme for everyone and it's something to keep in mind or to remember, no matter what energy shows up for you as the week goes on. The stone you see in the picture above is Tigers eye. Keep Tiger's Eye as a stone of luck and good fortune to attract a steady flow of money to the home. It is ideal for entrepreneurs and those setting out in business for the first time; also for those building up skills and a knowledge base for major career changes in the future. Tiger's Eye warns against complacency and emboldens one to "step out of the box" in order to grow and challenge one's artistic and creative talents, physical abilities and trying something new. Use as a support stone for determination and to overcome fear during exams, competitions, public performances, selling one's creations in the market place, or presenting ideas in important meetings. Wear or carry Tiger's Eye for increasing insight and perception in unfamiliar places or circumstances, and for protection from the negative intentions of others. Tiger's Eye sharpens the senses, helping one pay attention to details and prepare for positive action. It reflects an overview of situations and assists when things are happening too fast. It is one of the best aids for resolving a crisis, and provides perfect support when one is afraid of making a wrong decision. Use for quick thinking, sizing up someone's character, and for realizing the consequences of one's own actions. Draw on Tiger's Eye to boost will power, emotional stability and energy levels when working through lifestyle changes and health improvement routines. It reduces cravings for the wrong kind of foods and helps decrease the need for binges, excessive cigarettes, prescription drugs or alcohol. It also reduces anxiety caused by feelings of isolation or inadequacy, and helps overcome discouragement to persevere through the long haul. Tiger's Eye is a stone of practicality and balance, remarkable for soothing tensions in families and relationships where differences of opinion or expression are causing discord. It promotes harmony between people with diverse viewpoints, religious beliefs or approaches to life to see both sides of an issue and find common ground. It is a marvelous talisman for professional mediators, as well as anyone going through difficult negotiations. If you'd like to learn more about this stone, please go here. 
•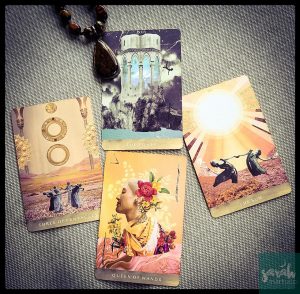 •
Overarching theme: The Tower: The Tower marks those unexpected devastations that corrode our spirit or sense of security; when we feel crushed under the weight of circumstance, or experienced a traumatic event that cast a shadow on our life. It can also point to situations in which the mind, body and spirit are not working in harmony due to passive or unhealthy choices. From the depths, this key may lead to a breakthrough in consciousness, allowing us to free ourselves from the necessary burdens or energies which no longer serve. What is the greater lesson to be learned? Know that for every difficult situation we face, we are forced to grow from experience. Liberation comes from letting go and rising up, and sometimes to do this, we have to hit a low point. Without the darkness, there is no light. Questions to ask yourself this week: How can this shadow be a catalyst for expansion? How have I transformed the toxicity in my life? Additional Meanings: Upheaval • Transformation • Abandonment • Liberation.
•

If you chose card #1: Your message this week is about the Three of Cups. Your card goes on to say that Three of Pentacles highlights a powerful synergy of soulful collaboration and the support of individual strengths. The arrival of this card may be an indication that you have reached a state of accomplishment and bliss after all of your hard work, and with your newfound insight, you understand the steps you need to take in order to maintain the momentum of your success. This card also signifies great skill, passion and the manifestation of creative projects, either through your own efforts or with the help of another person or group of individuals. After building these soulful connections, you appreciate the qualities and vision that each person has to offer. A great sense of wisdom and modesty, which shines through the embodiment of unconditional love and respect for all people. Questions to ask yourself right now: Am I able to celebrate the accomplishments of others? Could my dreams use any support? Your mantra: I value the light within each person. I share and create from the seeds of my heart. Additional Meanings: Collaboration • Artistry • Cooperation • Adaptability.
•

If you chose card #2: Your message this week is about the Queen of Wands. Your card goes on to say that the Queen of Wands is a passionate and outgoing individual who is both strong-willed and fierce. Their ability to light up a room with their presence does not go unnoticed by others, as their charming and fiery personality seems, at times, larger than life. This Queen is confident in their power and does not need outside validation, sourcing their wisdom from a deep sense of knowing that aligns with their own spiritual values and beliefs. This type is also highly protective of their loved ones and able to adapt to almost any social environment, making all who surround them feel warm and welcome. This Queen encourages you to stand strong in your own resilience, in following the pulse of your heart and dreams. You are instilled with sacred wisdom, and this Queen wants you to go deep and source from this place. Questions to ask yourself right now: How can I connect with my own inner vibrance? How am I being invited to ignite my passions? Your mantra: I source from the fire within me. I sustain this power and path. Additional Meanings: Charismatic • Authoritative • Spiritual • Independent.
•

If you chose card #3: Your message this week is about The Sun. Your card goes on to say that the gentle message of this key connects directly to your heart – the sun of the body – and replenishes your life with warmth and radiance. When it's light shines through, all avenues of personal fulfillment and success are imbued with abundance, as the universe supports and nurtures your path. This positive energy also amplifies your inner strength, as your optimism and joy have come to a peak – you realize the underlying current of love that serves your Highest Self, and you are excelling in new and vibrant ways. When you resonate with this high vibration, it is only natural that more light will shine down upon you and the ones you love. Bask in this healing, transformational energy; it has guided you this far. A time to pour all of your enthusiasm and vitality into your dreams. Questions to ask yourself right now: How can I maintain this luminous mindset and light? Am I ready to celebrate the beautiful path of my life? Additional Meanings: Inner child • Success • Soul family • Celebration • Love.
•
This is your week! make it an amazing one 😊