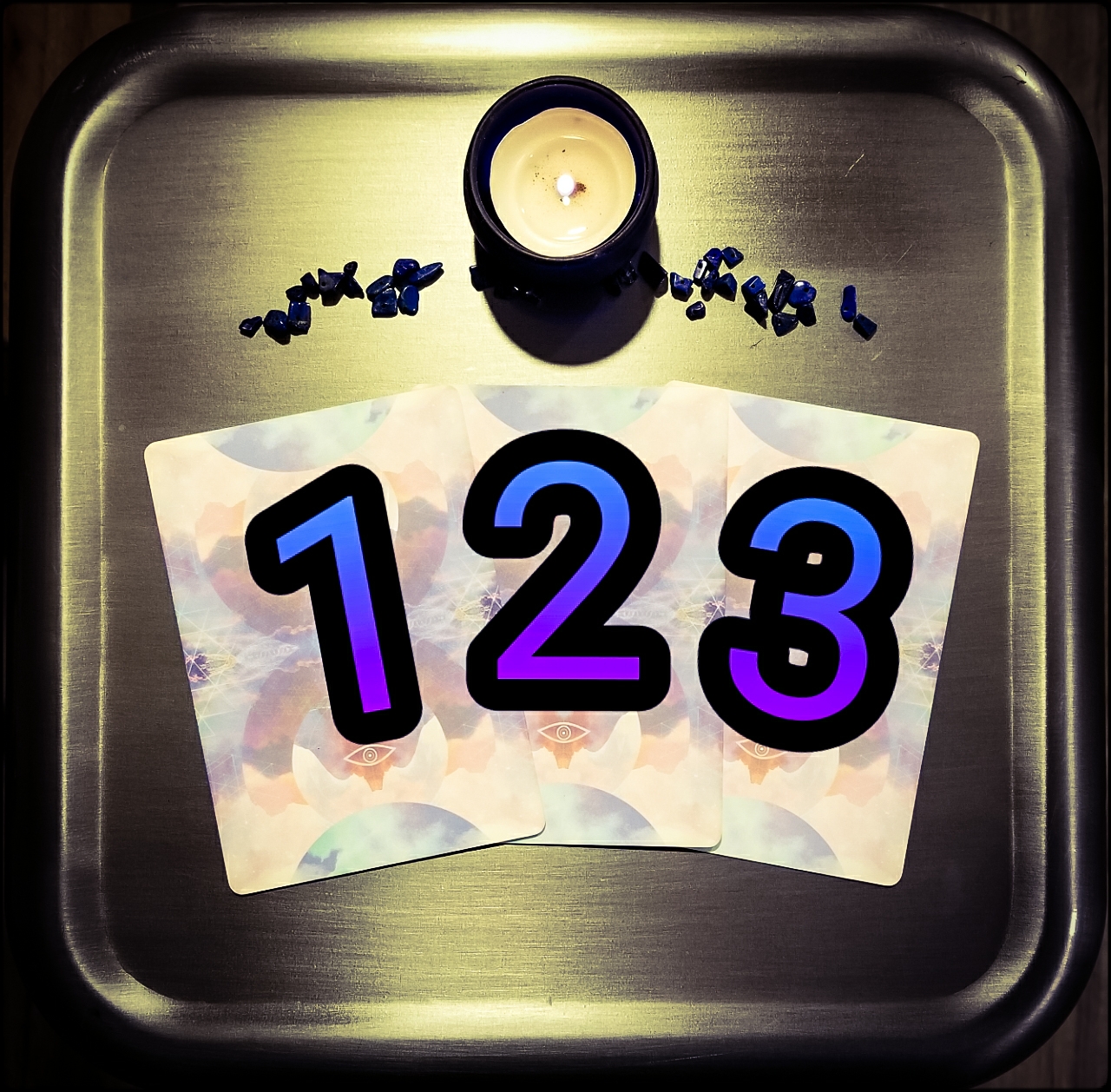 04 Dec

The week ahead: December 4th through December 10th: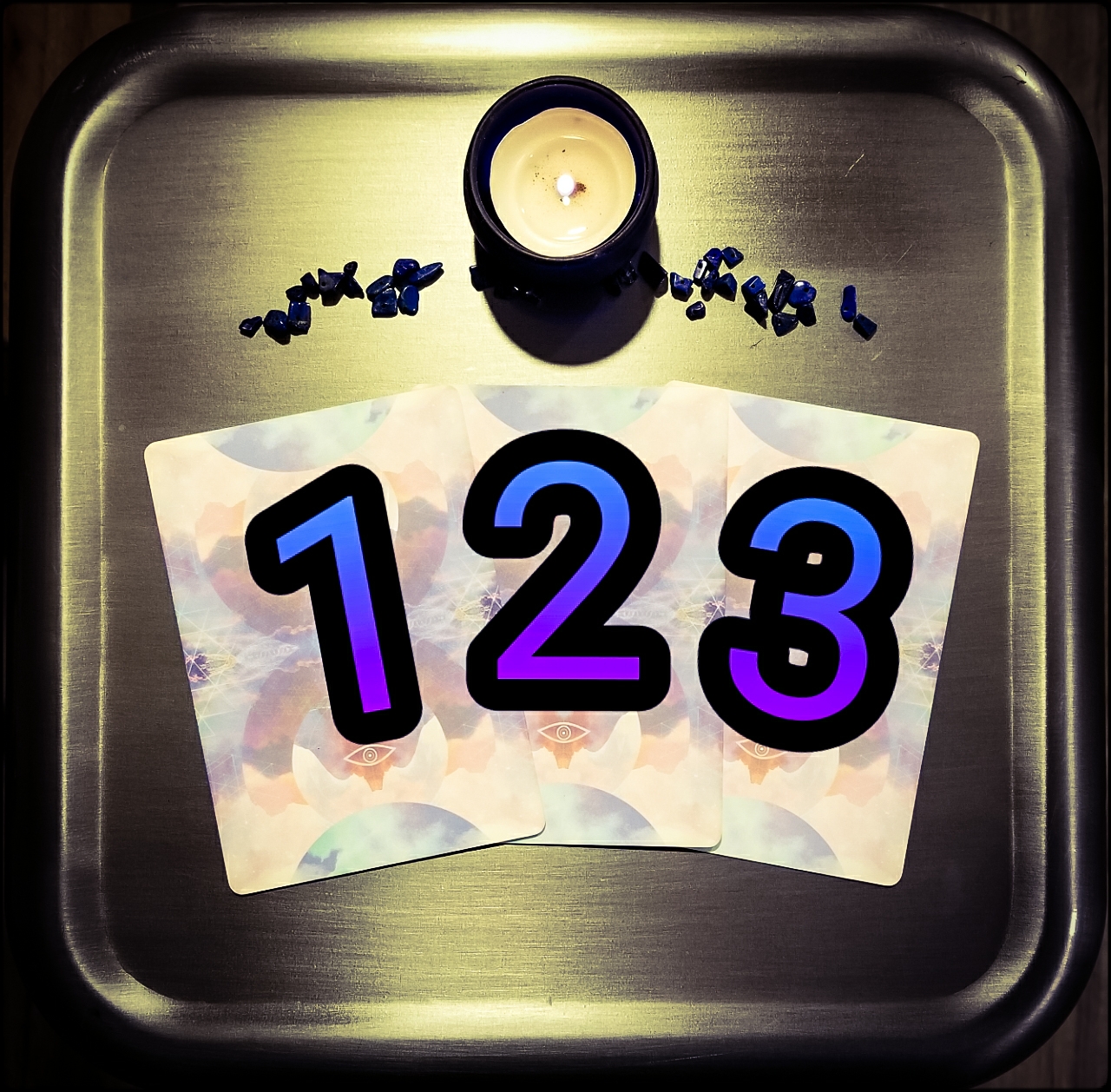 •
Whew doggies! That full moon kicked my behind yesterday–where you guys feeling crazy too? Ha! I mean, I always feel crazy, but yesterday was SUPER crazy to go with that super moon, I guess. I definitely had some miscommunication issues going on and generally felt all over the place. I'm feeling a bit better now and was able to identify some key issues with myself and where I can stand to do better in those spaces. As long I don't keep repeating the same issues over and over again, I'll be happy, no matter how uncomfortable it makes me to face them.
What I found interesting for this week, is that we might be waiting to see how things fall after that full moon kicked up some dust. It might even take longer, possibly until the new moon, to see how things play out, which I hope we don't get too caught up in that, but instead in our own stories and the things we need to tweak here; other people will act as a reflection to our deepest issues this week, so pay attention to what keeps showing up for you. Sagittarius's key phrase in the zodiac is, "I understand," and you should be doing that this week, so look for ways you can go deeper and ask more questions, especially because nothing is clear while mercury is going retrograde (so double and triple check that info for accuracy and truth)–NOTHING.
So how can we use the energy of this week to help us? My advice is this: What message keeps resurfacing for you right now, and how are your relationships reflecting back to you what must be addressed within yourself? How can asking more questions or seeking the truth help to set you free, and can you see how avoiding the truth keeps you confined? How can you double check yourself and others to make sure all information being shared or received is coming from a reputable source? This week, search for the truth. It may be difficult to find, but the journey is worth it <3
Go ahead and pick your card from the photo above (pick one, two, or all three cards—pick what you're drawn to). The stone you see in the photo is Lapis Lazuli. Lapis is an excellent stone for executives, journalists, and psychologists, stimulating wisdom and good judgment in the practical world. It aids intellectual analysis in archaeologists and historians, problem solving for lawyers, and creates new ideas for inventors and writers. Lapis Lazuli is a powerful crystal for activating the higher mind and enhancing intellectual ability. It stimulates the desire for knowledge, truth and understanding, and aids the process of learning. It is excellent for enhancing memory. A stone of truth, Lapis encourages honesty of the spirit, and in the spoken and written word. Wear it for all forms of deep communication. It is also a stone of friendship and brings harmony in relationships. A Lapis grid brings calm and loving communication for a home with temperamental teenagers, or children with Asperger's syndrome, autism, or attention-deficit disorder. For fame in a creative or public performance-related area, wear or carry Lapis Lazuli to auditions. In the workplace, it attracts promotion, success and lasting recognition in your field. If you'd like to learn more about this stone, please go here. 
•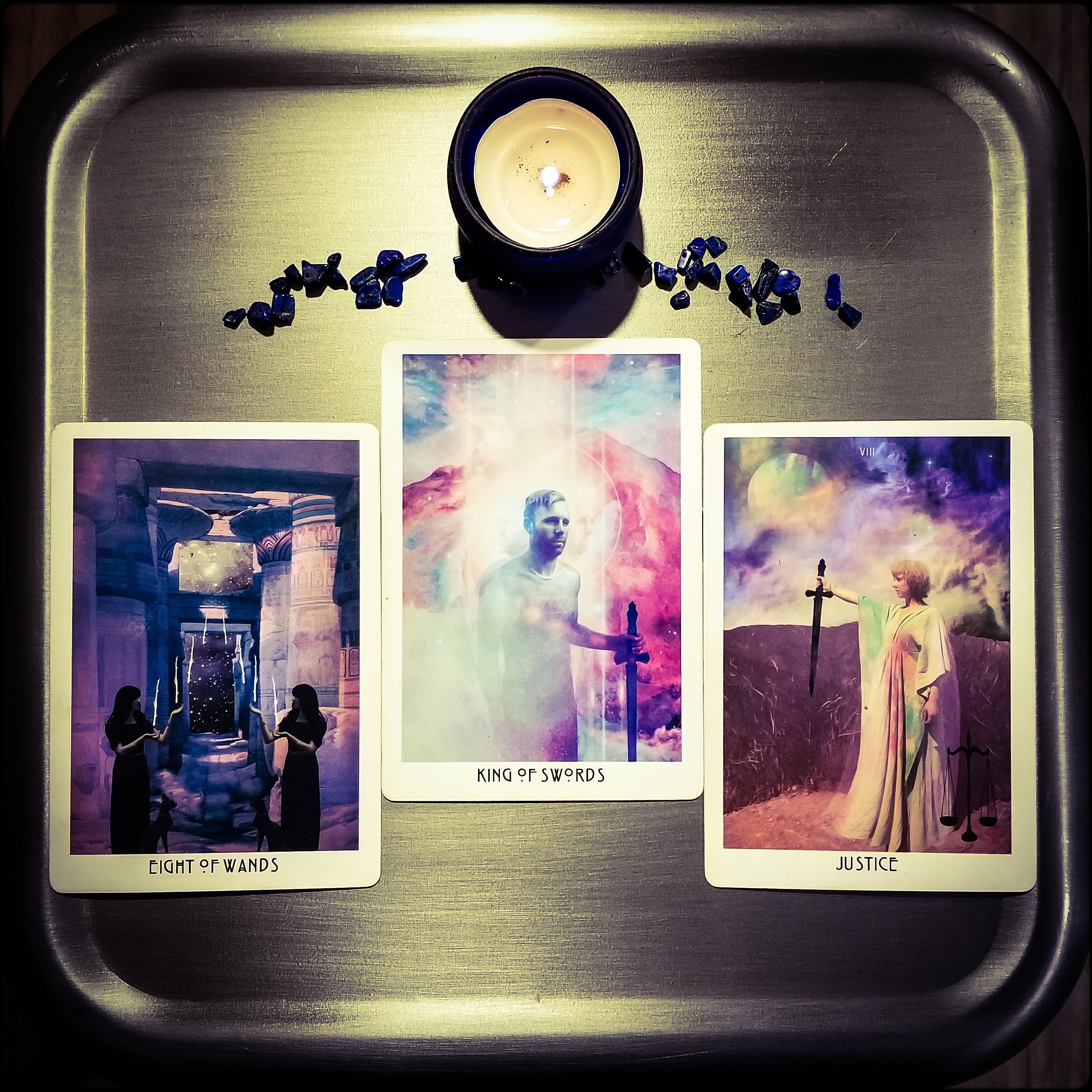 •
If you chose card #1: Your message this week is about the Eight of Wands. Your card goes on to say that this is a card of movement and transition. If life has been feeling overwhelming, know that a positive change is still very possible. Now is the time to take any initiative and grasp any potential opportunities that come your way. Once you can focus on a specific task or goal, there's nothing that you cannot accomplish. It is the self direction, determination, and confidence that comes with clarity, vision, and drive. It also has to do with establishing productive habits and organizational skills. The Eight of Wands can also highlight positive success through group strength and cooperation. Additional Meanings: Adventure • Change • Newfound success • Group strength • Collaboration • Successful timing.
•
If you chose card #2: Your message this week is about King of Swords. Your card goes on to say that if this is about a situation: It is time to speak your truth with confidence and strength. The need to look at things objectively, with no limiting emotions. You are quick-witted and sharp in your convictions, standing up against all odds. Do not worry yourself with the opinions of others. You already know you have what it takes. If this is about a person: The King of Swords is an intelligent, decisive individual who handles their life with an objective, logical approach. A firm, yet fair person who is capable of highly complex thoughts and ideas. They are inventive, articulate, and very communicative. The King of Swords does not give in to impulse or emotional distraction, and is always driven by rationality and truth. Additional Meanings: Authoritative • Logical • Rational • Ambitious • Assertive.
•
If you chose card #3: Your message this week is about Justice. Your card goes on to say that this card indicates a period of deep contemplation as you look to find a solution to a problem or challenge. It is important to understand that the actions you take, the words you speak, and the thoughts you have will directly shape and affect your reality. Justice is a card of energy transference; it describes the cause and effect balance of positive or negative thoughts and actions. How can you learn from experience? You will gain a loving wisdom and deeper spiritual knowledge once you are able to reflect on the choices you have made in the past. Be fair with yourself and others. It is important to not make any assumptions and remain as objective as you can. You alone have the power to manifest your heart's desire and to experience love and abundance. Questions to ask yourself right now: How can I reflect on my life and take positive steps from here? How can I transform my view of the world around me? Additional Meanings: Legal matters • Impartiality • Business contracts • Truth • Balance • Fairness • Wisdom.
•
My hope for you this week is that you stand unafraid in front of what needs attention, and you ask it how you can do better or be more authentic to you. It's terrifying to stand up to something you'd much prefer to avoid all together, but in facing your issues and looking for ways to break cycles and do better, you actually do. Be brave this week, my powerful ones!
This is your week! Make it an amazing one 🙂