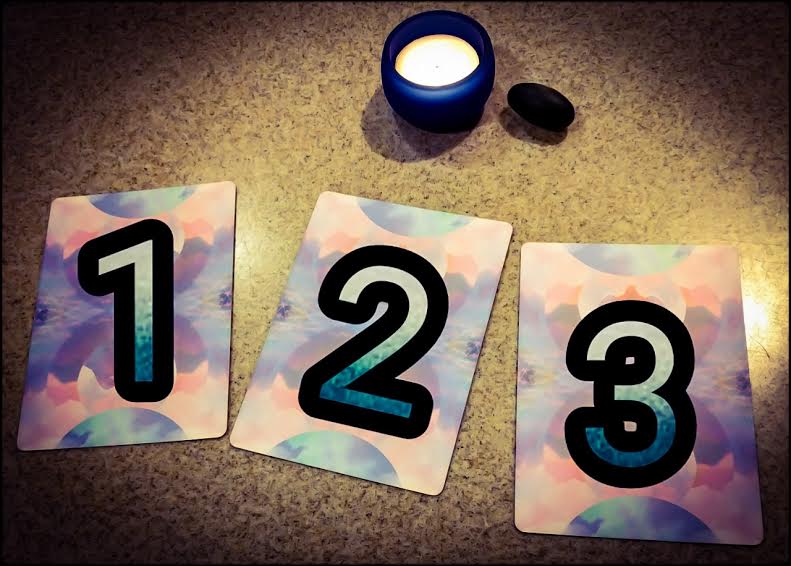 27 Feb

The week ahead: February 27th through March 5th: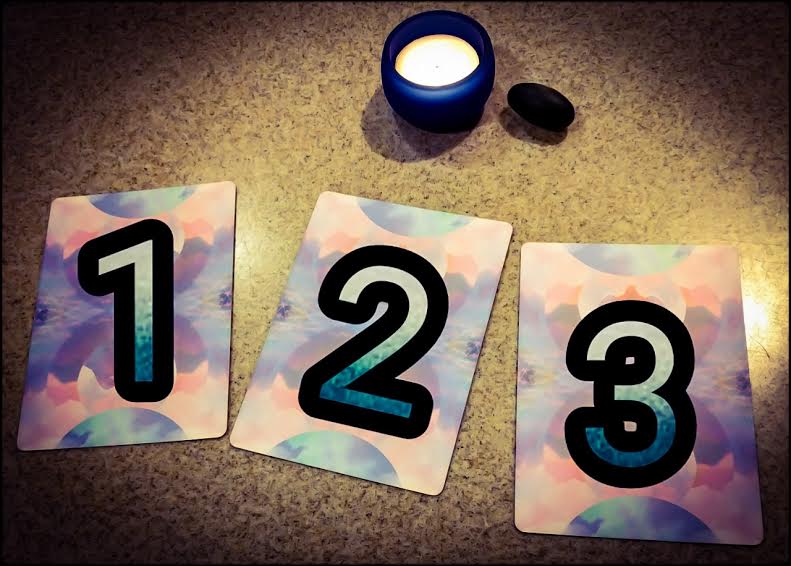 •
How are you guys feeling after this new moon solar eclipse in Pisces? I'm completely spaced out and I'm having a hard time grounding myself physically and at the same time, I feel more present than I've ever been in a cerebral way. This is a new, weird sensation for me and I'm not really sure how I feel about it. Some strange part of me enjoys the upheaval, it's what to do with all of it that I think I'm having a hard time integrating into my everyday life. It feels like all my senses are heightened and my intuition is ON POINT in a crystal clear way—I just KNOW, don't even try to fight me about it. I was thinking that maybe that's the big lesson of this week: how to orient yourself after everything feels scattered.
Still being in Pisces season, those themes of going with the flow and trusting where you're headed are being brought to our attention, while we've been offered this new opportunity to create a whole new world by the eclipses. Did you get clear yesterday about what you'd like to manifest? If you haven't, no worries, you still get about 2 more weeks to define and get clear about where your soul is trying to guide you. You're being offered this chance to take a leap of faith right now and you're being reminded that if you decide to go all in and let go of what was keeping you stuck in place before, that new adventures and new horizons await you going forward; you just need to say yes and trust that this is for your greatest good.
So how can we use the energy of this week to help us? My advice is this: How can you find your center or your place of peace amidst the chaos? What images, feelings, emotions, or visions came up for you yesterday and today, and how can you use these as a key to help you take those next steps? What person, emotions, or ideas are you still holding onto that give you a false sense of security, and how can you see this clearly so you can make an informed choice (think of talking to a friend or writing your your feelings to get clear)? I've been actively working on facing my shadow side as of late and let me assure you it hasn't been easy. Seeing yourself for all that you are (not just the parts you prefer to see) can be quite humbling. At the beginning of this personal journey I kept asking myself, "Why am I so drawn to the dead; especially those stuck here and may need help (it's the darker side of mediumship and you can encounter some really scary stuff)?"and feeling shame for not wanting to JUST talk to those in the light (heaven). It really made me see how much fear I still have connected with my mediumship and how I continue to let that fear guide me. This isn't me though; I don't see myself as a fearful person so why do I keep choosing to side with my fear? I think I've sided with fear because I believed that it would protect me. It was a way to keep me contained so I don't hurt myself or get "too big for my britches." I've really been trying to look at this logically and find factual times in my life where that fear served me, and I couldn't find a single instance in my recent history. If I go back to my childhood, then I can absolutely see where it started and why it helped, but I can see now how that thinking doesn't serve me anymore. It's OK for me to finally let it go and to trust where my soul is taking me. Why would I be given these gifts, abilities, and attractions to just let them shrivel up and die? Why would I be able to talk to the dead and have no way to protect myself if needed? What would be the point of that? I couldn't find one answer that made any sense at all when I asked these questions. Universe bless my friends and family that have listened to me talk about all this and remind me (almost daily sometimes) that's its OK to be attracted to the crazy things in life, it's just a guidance system for what you need to do next. With their help, I was able to see that my gifts are perfectly tailored to help facilitate balance and bring healing, so of course I felt called to help; that my heart is in the right place and that it wasn't a reflection of me being evil or fucked up in some way, too. It's been an amazing process for me to see my light within. This week, trust your light within. It's been whispering your desires to you the whole time. Tap in, follow your own guidance, and be assured that your soul knows exactly where you need to be <3
Go ahead and pick a card from above (pick one, two, or all three cards–pick what you're drawn to). The stone you see in the picture above is Black Shiva Lingam. Only found in the Narmada River, Shiva lingam are typically hand polished by locals. The stone is actually cryptocrystalline quartz but its properties extend far beyond its chemical and crystalline structure. Considered to be a phallic representation of Shiva himself, this stone represents all creation. Often thought to be an incarnation of the cosmic egg from which the world was hatched, the Shiva lingam represents male and female and the birth of all life. Being that it represents life and creation it shouldn't be much of a surprise that the lingam may help to charge the entire chakra system. Many stones commune with one chakra or another. The lingam may help to boost the communication and pathways between all of the chakras and increase the power of the spirit; really bringing new life into your very essence. In addition to boosting the chakras the lingam may also activate kundalini energies, boost vitality, and enhance inner transformation. These attributes all lend themselves to one another quite nicely. Without vitality, transformation isn't possible. Without kundalini energies, vitality is found to be lacking. The lingam may also help to break up old paths and help to build new ones along with helping to feel unity during times of loneliness and separation. This forging of new paths combined with the strength to overcome separation during times of strife may make the individual especially strong. New paths are of no use if we can't brave them and a Shiva lingam may just help us to travel down new roads. If you'd like to learn more abut this stone, please go here.
•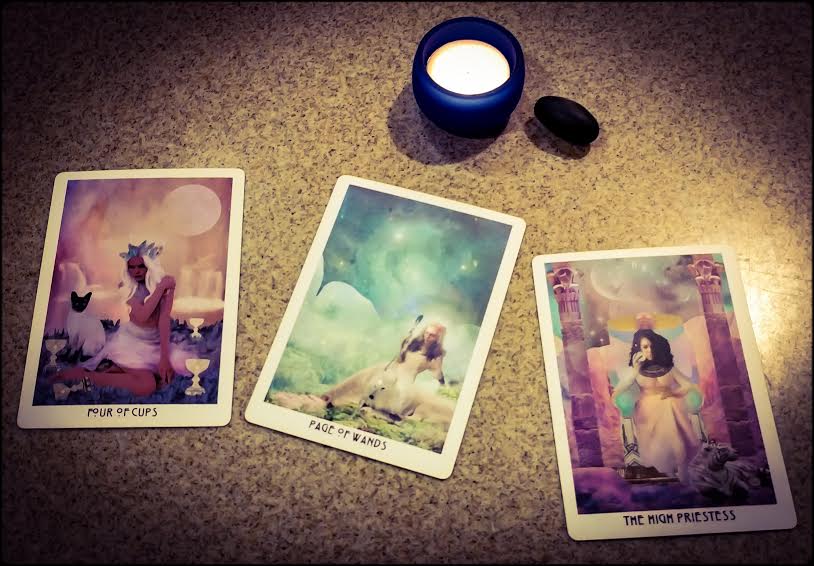 •
If you chose card #1: Your message this week is about the Four of Cups. Your card goes on to say that it could be that you're missing out on an opportunity if you're being distracted by external forces. It is a sense of restlessness and boredom which has you feeling stuck in a rut. Are there issues from your past that are weighing on your present situation? If you are fearful or indifferent about making a change, you may continue to dwell in a state of denial. Perhaps you're not seeing what is right there in front of you. You have a system of love and support in your life–how can you connect with this? Is there anything you're taking for granted? Take a moment to meditate on the aspects of your life that you are truly grateful for. See the positive highlights, rather than focusing on the negativity. Additional Meanings: Disappointment • Apathy • Boredom • Letting your imagination get the best of you.
•
If you chose card #2: Your message this week is about the Page of Wands. Your card goes on to say that if this is about a situation: There may be new events and opportunities ahead. Make sure you move forward with clear intentions, always remembering to be confident in your abilities. The fruition of creativity and ideas. New adventures. If this is about a person: The Page of Wands signifies an outgoing and enthusiastic individual who is adventurous and risk-taking. Their innocence and possible naivety give them a certain fresh outlook, which may be in many ways a blessing in disguise. They have not been influenced by the stress and chaos of the world, which allows them to savor and appreciate life's simple pleasures. This individual is a bearer of positive opportunities and experiences. There's a sense of optimism, kindness, and generosity, but possibly also impatience. Additional Meanings: Courageous • Innocent • Rebellious • Petulant.
•
If you chose card #3: Your message this week is about the High Priestess. The High Priestess is a bearer of magic, spiritual teachings, and inner knowledge. She has a deep understanding of the higher realms of consciousness and acknowledges the universal balance of light and dark energy. This card indicates an awakened spiritual or psychic awareness and encourages you to make time for introspection and meditation. It is also advised that you listen to your intuition and dreams, and reflect on the feelings and visions you experience each day. It is the understanding of your greater purpose and soul potential through attaining a balance between your physical and spiritual self. You alone have the power to raise your vibration in order to access the higher realms of sacred knowledge. Questions to ask yourself right now: How can I access the sacred wisdom and truth of the universe? Am I ready to raise my vibration and connect with my higher self? Additional Meanings: Wisdom • Education • Mystery • Magic • Serenity • Secret knowledge • Akashic records.
•
My hope for you this week is that you can face that thing you continue to hold on to. You know the one you keep thinking is going to help you one day, but keeps holding you back? Yeah–Kick that one to the curb 🙂 I promise you that you're ready to move forward, and to continue to let things go as they are because you're scared of change will only further this sense of entrapment. Trust yourself this week, especially in your ability to know what's best for you and to allow yourself to be free so you can truly blossom.
This is your week! Make it an amazing one 🙂