28 Nov

The week ahead: November 28th through December 4th:
•
We have an intense new moon coming up Tuesday the 29th in the sign of Sagittarius! We're still in Sag season too, so the themes will be double this week related to expanding your view (philosophically, spiritually, or even physically; think travel on the last one), going bigger in your dreams and aspirations, and getting focused on what you truly want, waiting to hit your mark until you're certain. As we discussed last week, Sagittarius is ruled by Jupiter, the planet of gifts and luck, but we didn't talk about the shadow side of Jupiter; the undeveloped belly side of this planet can be pompous, bloated, and spoiled. When everything goes in your favor, why would you work for anything? Be careful this week of making someone into something they're not, including yourself, ESPECIALLY if they haven't worked for the title you're dispensing (ahem…new love interest maybe?). People cannot be real life gods and goddesses—the pressure to perform at this level is insane, impossible, and it isn't a realistic view of who they or you are as a whole person.
New moons are a time where the end of one cycle has occurred and we're now starting a brand new adventure. So how can we use the energy of this week to help us? My advice is this: Where in your life can you keep it real (look for a space where everything is out of whack, or things seem to swing from really good to really bad)? Where can you now stretch out into the light where once you were underground, searching for answers? Maybe you've been questioning some of your relationships lately, not sure where your partners heart or mind is. Maybe you're not sure where your loyalties lie and you've been searching in your heart and soul for some answers, asking yourself where this feeling is coming from. However this is going for you, choose to emerge from those Scorpio season lessons and move into the illuminating light of Jupiter and the Sag season upon us. Speak your mind and make your heart and your feelings known. Sometimes, communication is all that's needed to fix an issue and to help you to be truthful with yourself. This week, keep it real and get focused on what you truly want. Your destiny is calling <3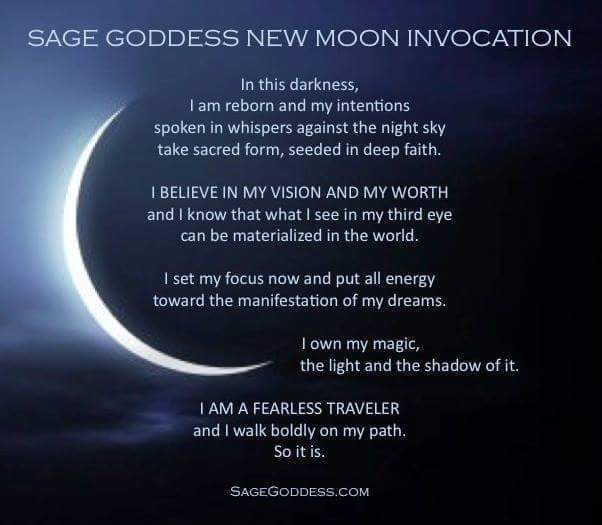 Consider doing an invocation, prayer or mediation on the night of the 30th to help you break free from old habits or to help you get clear on your new way of living. Feel free to use this invocation or make up your own. I like to write down what I'm trying to work towards and keep it in a place I can see it everyday. At the full moon, I'll check off what I've accomplished towards my goals and reassess what working and what's not.
Go ahead and pick a card from above (pick one, two or all three cards–pick what you're drawn to). The stone you see in the picture above is Seraphinite. So named for its connectivity to the highest choir of angels, Seraphinite (Clinochlore) offers some spiritually beneficial energies to all those who encounter it.  Seraphinite is a stone of light energy, pulling higher vibrations into the subtle bodies, making it an important stone for those working on the ascension process.  Seraphinite can infuse each of the chakras with divine energies. Seraphinite can be uplifting for those experiencing a reactional depression.  Working with Seraphinite during meditation can help those who lack purpose to discover their place in the universe. Seraphinite is also known for connecting with the devic realm and tends to have a stronger effect when used in nature.  Seraphinite clears blockages in the chakras and enhances the aura, and it can have beneficial effects for both the wearer and the person nearby.  Seraphinite also makes a great crystal to keep in the home, office, or even the car, where it can emit its protective, angelic energies out into the environment.  Seraphinite can be used by experienced, spiritual adepts to raise the Kundalini energies up along the spinal column. If you'd like to learn more about this stone, please go here. 
•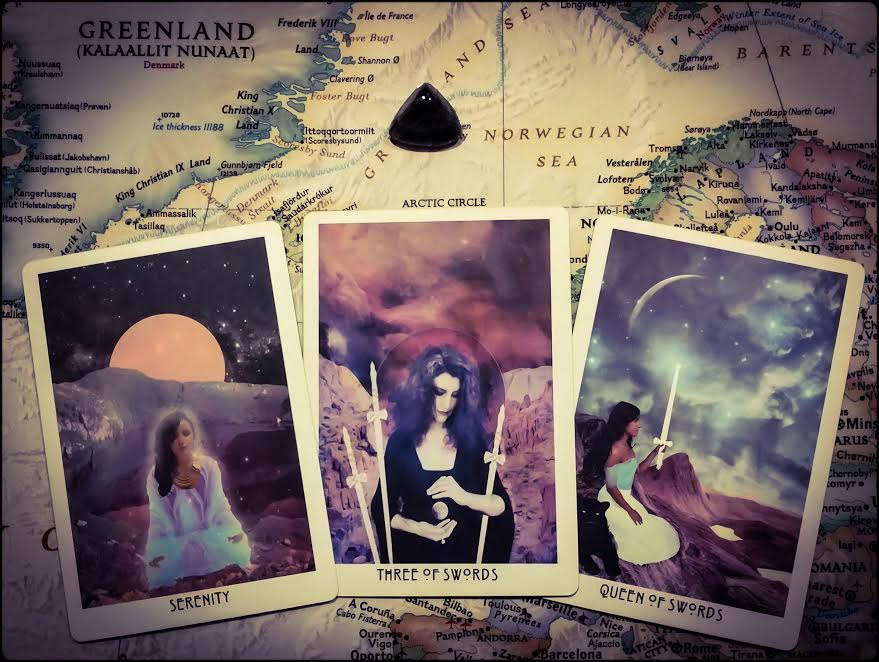 •
If you chose card #1: Your message this week is about Serenity. Your card goes on to say that sometimes it is important to step back from the noise and chaos of the world around you. There's nothing wrong with isolating yourself from time to time, as introspection offers spiritual teachings that can only come from within–this, in turn, allows you to expand your field of perception and connect with your higher self. Serenity describes the soul-searching journey where you seek truth, purpose, and harmony. You are waking up to a renewed sense of spirituality that is illuminating your life in new and vibrant ways. You may feel less inclined to share your thoughts or views with others, as you realize that each person is on their own cosmic path to enlightenment. Take a moment to reconnect with nature and explore the mysteries of the Earth around you. Look out for the sweet synchronicities as they come. Questions to ask yourself right now: What can I learn through personal experience? How can I connect with my true spiritual nature and higher self? How can I surround myself with like-minded people? Additional Meanings: Spiritual Quest • A revaluation of life plans • Meditation • Introspection • Consciousness • Solitude.
•
If you chose card #2: Your message this week is about the Three of Swords. Your card goes on to say that this is a more ominous card than most, The Three of Swords suggest that something has left you feeling hurt, betrayed, or rejected. Although the presence of these emotions may feel overwhelming, know that within every challenging situation, a greater lesson is presenting itself. Acknowledge, honor, and process your feelings, but not play victim to their circumstances. How we face adversity can have a lifelong effect on our happiness and consciousness if we choose to habitually focus on the negativity. Your innate strength and wisdom will emerge, as you realize your full potential to grow and learn from past mistakes or obstacles. You alone have the power to rise above the shadows and reach a higher state of being. Additional Meanings: Heartbreak • Obstacles • Redirection of negative forces • Sacrifice • Loss • Learning • Healing.
•
If you chose card #3: Your message this week is about the Queen of Swords. Your card goes on to say that if this is about a situation: Your strength and powers of discernment are needed at this time. You may need to detach your inner emotions or fears from your given situation in order to make an objective decision. A need for an unbiased opinion about something. Look to all the facts before you make any judgments. Think with your head this time, as opposed to your heart. If this is about a person: An incredibly insightful, quick-witted person. The Queen of Swords is able to see through all illusion and deception, speaking their truth at any given time. Highly perceptive, analytical, and straightforward, they embody a maturity that can only come with life experience. Less of an emotional person, the Queen of Swords connects with others on a highly intellectual level while bonding for life. They are strong, loving, and loyal friends. Additional Meanings: Independent • Perfectionist • Intellectual • Articulate • Impartial • Honest.
•
My hope for you this week is that you're able to flush out any toxins (i.e. bad thoughts, painful memories or actual toxins from your body) so that you can evolve spiritually, mentally, and physically. It's time for a reconstruction and you've been itching to move forward. Sagittarius season brings optimism, so tap into this and use it for good! Trust that the people and things coming to you and up for you right now (even if it's hard or painful) is to help propel you forward on your journey.
This is your week! Make it an amazing one 🙂