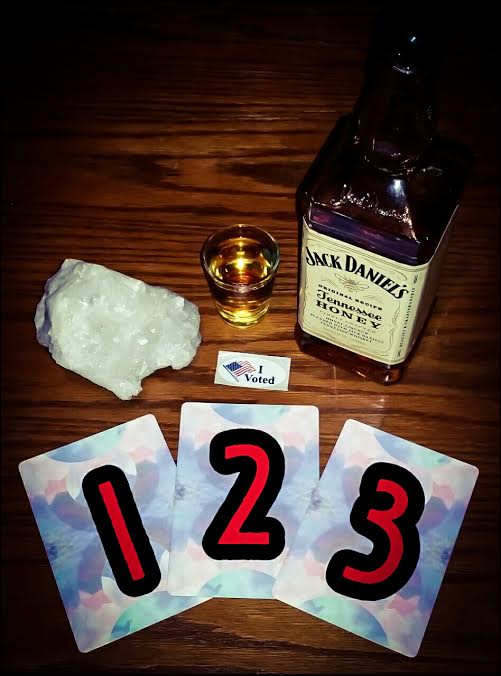 08 Nov

The week ahead: November 8th through November 13th: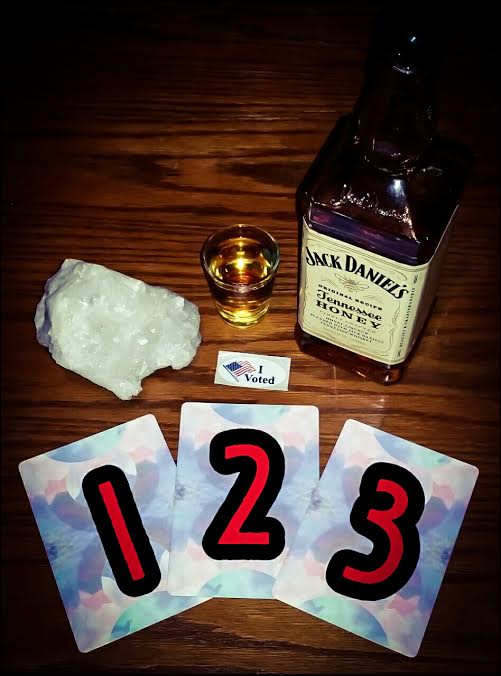 •
Sorry for the day late, Lovelies! I had the honor of going back to Holliston, MA to do more readings (and one of the days was sold out! yay!) this past weekend at Body-Wise-Healing, and it was pretty incredible. I got the chance to meet beautiful people, connect them with their loved ones, and to do some healing, not just for others, but for myself too.
I gotta share something though. I had two rough readings on Friday where the sitter didn't recognize the people I was bringing through for them. I have to tell you that when readings go this way, it SUCKS. A million things could be at play here—the sitter may not be ready to connect with these loved ones, the sitter may be only focused on one person and no one else matters but THIS person, or I may not be properly bringing through the right people at all, for a few examples. When these types of readings occur, they always leave me feeling so awful and I have a tendency to beat myself up and I noticed the way it was making me feel. While Scorpio is still in season, those themes of extremes (black and white thinking) birth, death, and rebirth as well as sexuality will be coming to the surface for you to face it, release it, or work through it. I was thinking how these themes tie into what was happening for me on Friday and how my perception of these readings with my "all or nothing" mindset was really hurting me—I have a very specific idea of how I'd like the readings to go, and if it doesn't match up, I feel liked I've failed. There was a key here that I uncovered and it turns out a lot of Scorpio's have a hard time with, is vulnerability. I open up my heart and energy and I start to bring through your loved ones and allow them to deliver messages, so when someone can't/won't or isn't able to recognize these people or messages coming through, I start to close up, allowing my fear of being vulnerable or of being "wrong" to take over. I've learned with time to take a deep breath, deliver what I'm receiving and to allow my feelings of inadequacy to subside and to realize it may have nothing to do with me at all. I think most importantly, I finally see that the readings don't have to be perfect for some real healing to occur, even if the sitter (or I!) don't realize that's what's happening at the moment. So how can we use this Scorpio energy this week to help us? My advice is this: Look to see where in your life that you have black and white thinking/all or nothing attitude and allow yourself to become more vulnerable here. It may be that you like to hit it and quit it with your relationships, never allowing anyone to get close to you. It's time to ask yourself why, and to make sure that you allow any past hurt or underlying issue to surface for release and healing. No matter what is going on for you, you deserve a more balanced life that allows for giving AND receiving while letting you be wildly you. This week, choose to be vulnerable, and give yourself a break if everything doesn't go perfectly as planned <3
Go ahead and pick a card from above (pick one, two, or all three cards–pick what you're drawn to). The shot you see in the picture above is for anyone watching this INSANE American election! Notice I took one for the team in the next photo 😉 The stone you see in the picture above is quartz. In the metaphysical world, Clear Quartz crystals are the supreme gift of Mother Earth. Even the smallest is imbued with the properties of a master healer teacher. Ancients believed these stones to be alive, taking a breath once every hundred years or so, and many cultures thought them to be incarnations of the Divine. Today's healers agree, believing crystals are living beings, incredibly old and wise, and willing to communicate when an individual is open and ready to receive. Wearing, carrying or meditating with a Clear Quartz crystal opens the mind and heart to higher guidance, allowing the realm of Spirit to be transmitted and translated into the world of physical form. Resonating at the level of an individual's needs, Clear Quartz also amplifies whatever energy or intent is programmed into it, and continues to broadcast that energy throughout the world and into the etheric realms. This may accelerate the fulfillment of one's prayers, intensify healing or spiritual growth, or simply allow the crystal to hold a pattern of energy long enough and strongly enough for the manifestation of a goal to occur. Quartz crystals are the manifestation of the Creator's finest hour of expression. The are windows of light with many facets which show the myriad dimensions of life created from cosmic dust in an ever expanding universe. Divine plan as foreordained that all expanding life revolve around one common denominator, quartz crystal. Through frozen solidified light all creation could be monitored and assisted through the evolutionary process. If you'd like to learn more about this stone, please go here. 
•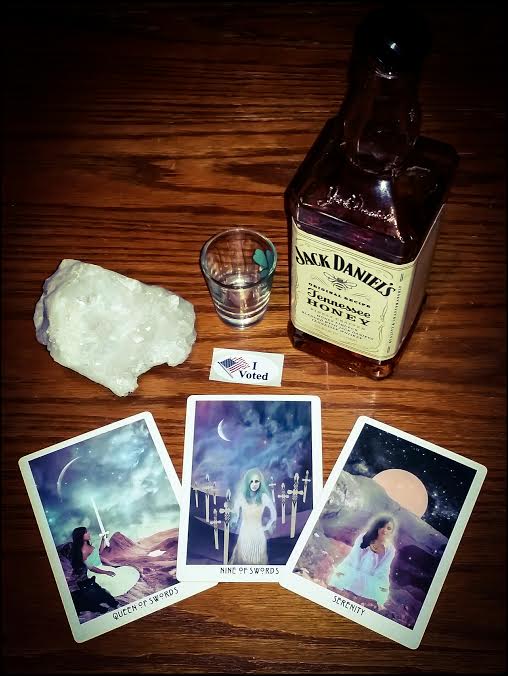 •
If you chose card #1: Your message this week is about the Queen of Swords. Your card goes on to say that if this is about a situation: Your strength and powers of discernment are needed at this time. You may need to detach your inner emotions or fears from your given situation in order to make an objective decision. A need for an unbiased opinion about something. Look to all the facts before you make any judgments. Think with your head this time, as opposed to your heart. If this is about a person: An incredibly insightful, quick-witted person. The Queen of Swords is able to see through all illusion and deception, speaking their truth at any given time. Highly perceptive, analytical, and straightforward, they embody a maturity that can only come with life experience. Less of an emotional person, the Queen of Swords connects with others on a highly intellectual level while bonding for life. They are strong, loving, and loyal friends. Additional Meanings: Independent • Perfectionist • Intellectual • Articulate • Impartial • Honest.
•
If you chose card #2: Your message this week is about the Nine of Swords. Your card goes on to say that the Nine of Swords indicates a state of inner disharmony and habitual worrying. It can also reflect depression, insomnia, or psychological fear, therefore, it is extremely important that you find a way of shifting your mindset. Stop being so hard on yourself and realize that things may not be as bad as you think. Seek counsel and connect with the people you love. If there is an issue that is bothering you, address it head-on and release the attachments you have made. Your life is full of amazing, infinite possibilities and Universal Love. Know that you deserve to be happy, and that a positive outcome is closer than you think. Additional Meanings: Fear • Illusion • Despair • Isolation.
•
If you chose card #3: Your message this week is about Serenity. Your card goes on to say that sometimes it is important to step back from the noise and chaos of the world around you. There's nothing wrong with isolating yourself from time to time, as introspection offers spiritual teachings that can only come from within–this, in turn, allows you to expand your field of perception and connect with your higher self. Serenity describes the soul-searching journey where you seek truth, purpose, and harmony. You are waking up to a renewed sense of spirituality that is illuminating your life in new and vibrant ways. You may feel less inclined to share your thoughts or views with others, as you realize that each person is on their own cosmic path to enlightenment. Take a moment to reconnect with nature and explore the mysteries of the Earth around you. Look out for the sweet synchronicities as they come. Questions to ask yourself right now: What can I learn through personal experience? How can I connect with my true spiritual nature and higher self? How can I surround myself with like-minded people? Additional Meanings: Spiritual Quest • A revaluation of life plans • Meditation • Introspection • Consciousness • Solitude.
•
My hope for you this week is that you allow your vulnerability to be an asset instead of a hindrance to you. I hope that you can see how opening up your heart without knowing what will happen, will assist you to become stronger and more courageous in everything you do. If it doesn't work out, its ok! It's not always going to, so focus on when it does go well and strive for excellence, not perfectionism in your pursuits.
This is your week! Make in an amazing one 🙂