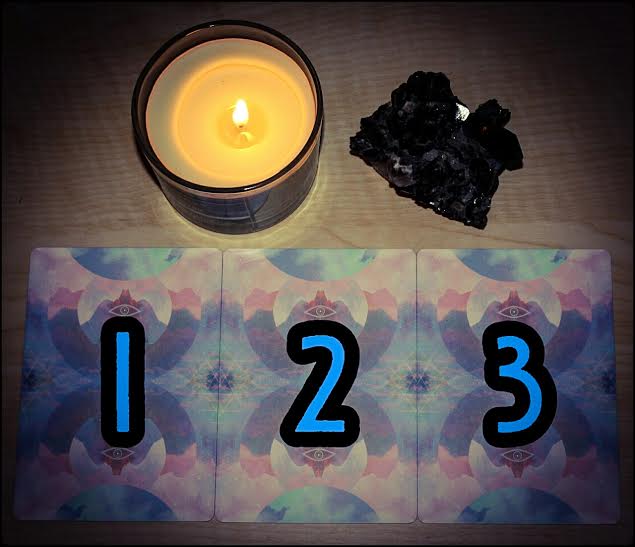 09 May

The week ahead: May 9th through May 15th: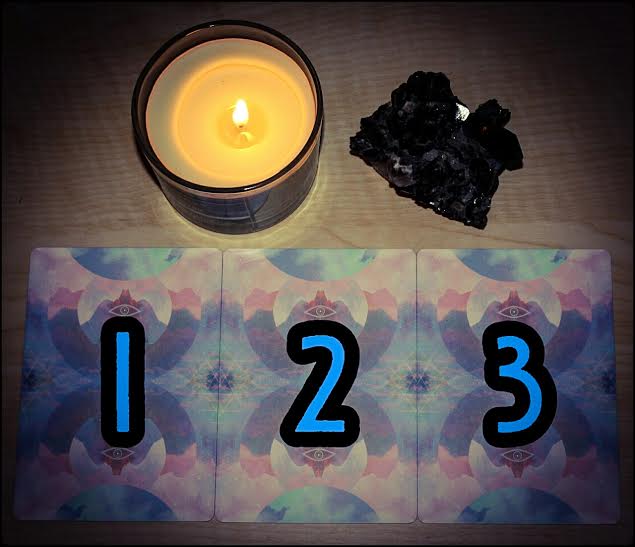 •
The weekly video should be back by the end of May/beginning of June, lovelies! Thank you for understanding!
•
Jupiter is stationing direct today in the sign of Virgo (so that only makes 4 planets retrograde now-yay?). Virgo is a sign that loves things being categorized and streamlined and teaming up with Jupiter, we're going to see a big push here to bring order to the productivity in our lives. If you've been ready to move and shake, you'll be happy that this is occurring, but since mercury is still in retrograde, I would give it until the 23rd of May to get started or declare what your intentions are right now. I know that can seem really infuriating if you're ready to blast off, but this mercury retrograde time is to help us get it right, so we don't have to do it a 3rd or 4th time. You may find out more information during this time that takes your ideas in a whole new direction, so be open to the information that you receive now, but make sure to do your research on it to make sure it's the perfect fit for you. So what can you do right now to help yourself? Break those plans or projects into concrete steps to help you move forward. You still have 2 more weeks until mercury stations direct, so it's the perfect time to lay out a plan of strategy, continue research and really get clear about how you can work smarter not harder going forward.
Go ahead and pick a card from above (pick one, two, or all three cards–pick what you're drawn to). The stone you see in the picture above is smoky quartz. Smoky Quartz was known as a Stone of Power. To the ancient Druids, it was sacred and signified the potent dark power of Earth gods and goddesses. In other cultures it guided souls to the afterlife, served in shamanistic rituals and tribal ceremonies, and was utilized in magic and scrying to connect with spirits of the lower worlds. Smoky Quartz's phenomenal power, then and now, lies in its ability to protect and ground one physically and spiritually to this world, and to absorb and transmute significant amounts of negative energy and release it into the Earth to be neutralized naturally. It provides a vital shield against psychic attack, emotional and environmental stress, and is used extensively in healing and meditation. If you'd like to earn more about smoky quartz, please go here.  
•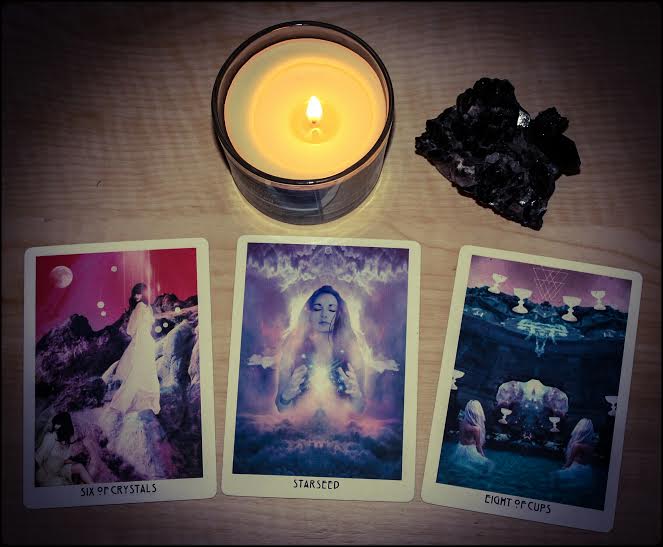 •
If you chose card #1: Your message this week is about the Six of Crystals. Your card goes on to say that the six of crystals indicates a state of balance and abundance in your life. You recognize the value of your relationships, spirituality, and the mutual benefit of loving support for others. This is also a time for inner-growth and prosperity. You've risen to the occasion and can now look back on the choices you have made that have led to your state of knowing–how will you move up from here? Opportunities, gifts, or rewards may be closer than you think. Additional Meanings: New Opportunities • Career • Philanthropy • Generosity • Prosperity • Advancements • Growth • Abundance.
•
If you chose card #2: Your message this week is about being a Starseed. Your card goes on to say that starseed is the archetypal spark of your being, which journeys throughout the many lifetimes, forms, and worlds of your story. With each incarnation you may gain a greater universal truth, and with time, a discovery of who you are at this core. It is important to remember that the ups and downs are all part of the process of living, but they key is to learn what each new experience has to offer and teach. Remember, you are indeed an eternal being, and as you learn to see yourself for more than your physical body, you will connect with the Divine love, light, and source which makes you Spirit. Do not be afraid of the journey ahead. Know that leaping into the unknown is part of your path and discovering your own truth and that you are safe and free from judgment. The choices you make are only for you and are there to provide lessons in spiritual growth. Detach yourself from potential outcomes and expectations, as these may change at any given time. Questions to ask yourself right now: Every time you make a choice, you alter the course of your story. How are you going to write the book of your life? How are you connecting with the light that exists within you? Additional Meanings: Movement • Freedom • DNA Activation • Experience • Innocence • Journey • Hopes and Dreams • Inner child.
•
If you chose card #3: Your message this week is about the Eight of Cups. Your card goes on to say that this is a time to release those things that have been holding you back from being happy and truthful with yourself. If you are searching for a greater purpose or deeper meaning in your life, know that letting go is sometimes the first step; this could also mean facing or healing painful memories, past relationships, or personal issues. This fosters a sense of emotional strength that allows you to navigate how you wish to expel your energy, or when you have to deal with the stress of others. After purging the unnecessary things in your life, you may find that you will seek a more spiritual path. A time of great transition and spiritual awakening. Additional Meanings: Moving on • Abandonment • Sacrifice • Growth • Equanimity.
•
My hope for you this week is that you work with the energy at play right now and give yourself every advantage you can afford. The planets don't make us do anything, but they represent a theme going on and when we can tap into that flow of energy, magical things can occur for us. Any time you pay attention to the timing of your life, things just seem to flow, so do yourself a favor this week and pay attention and tap in. Come the second half of this year, you'll be glad you did.
This is your week! Make it an amazing one 🙂