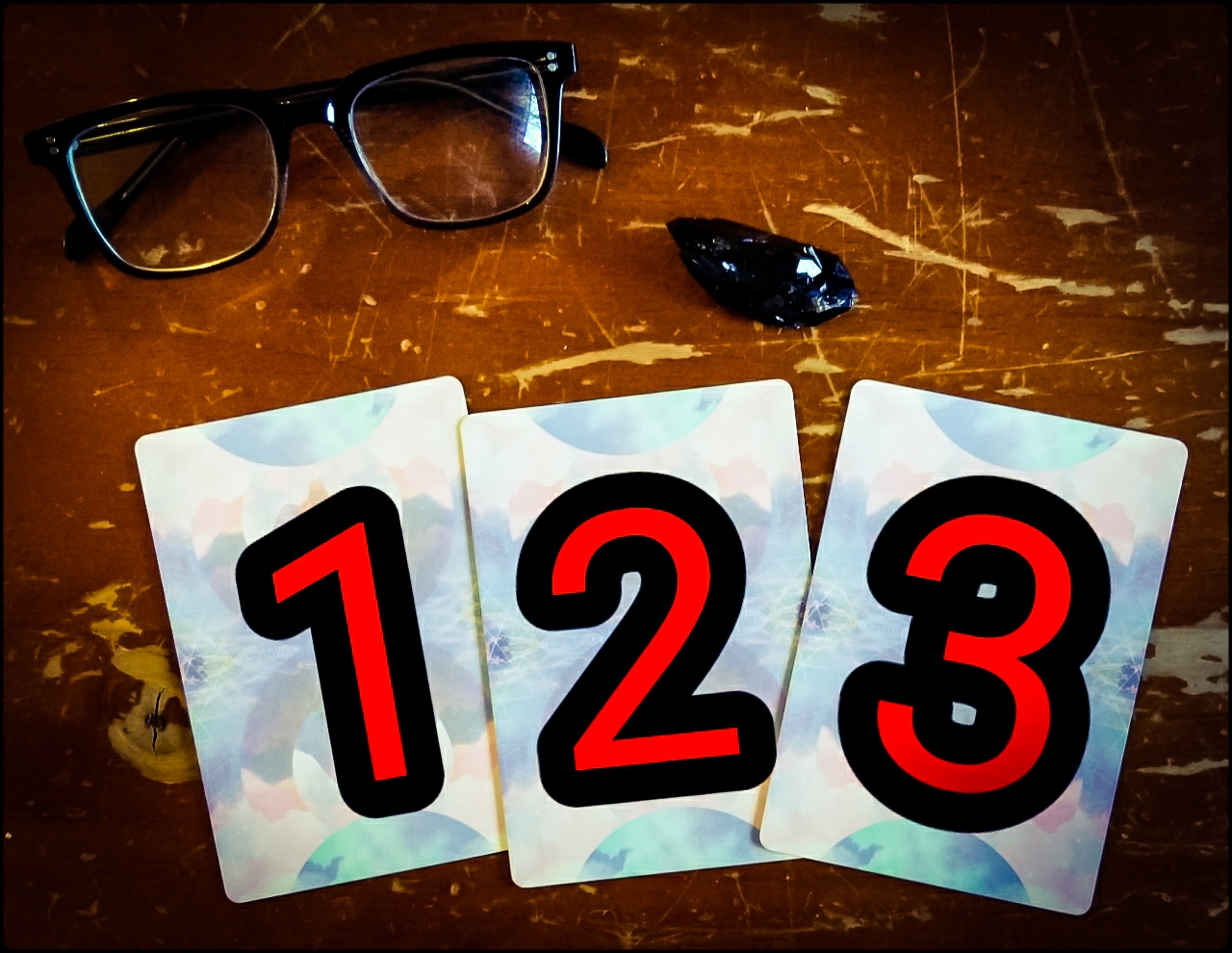 23 Oct

The week ahead: October 23rd through October 29th: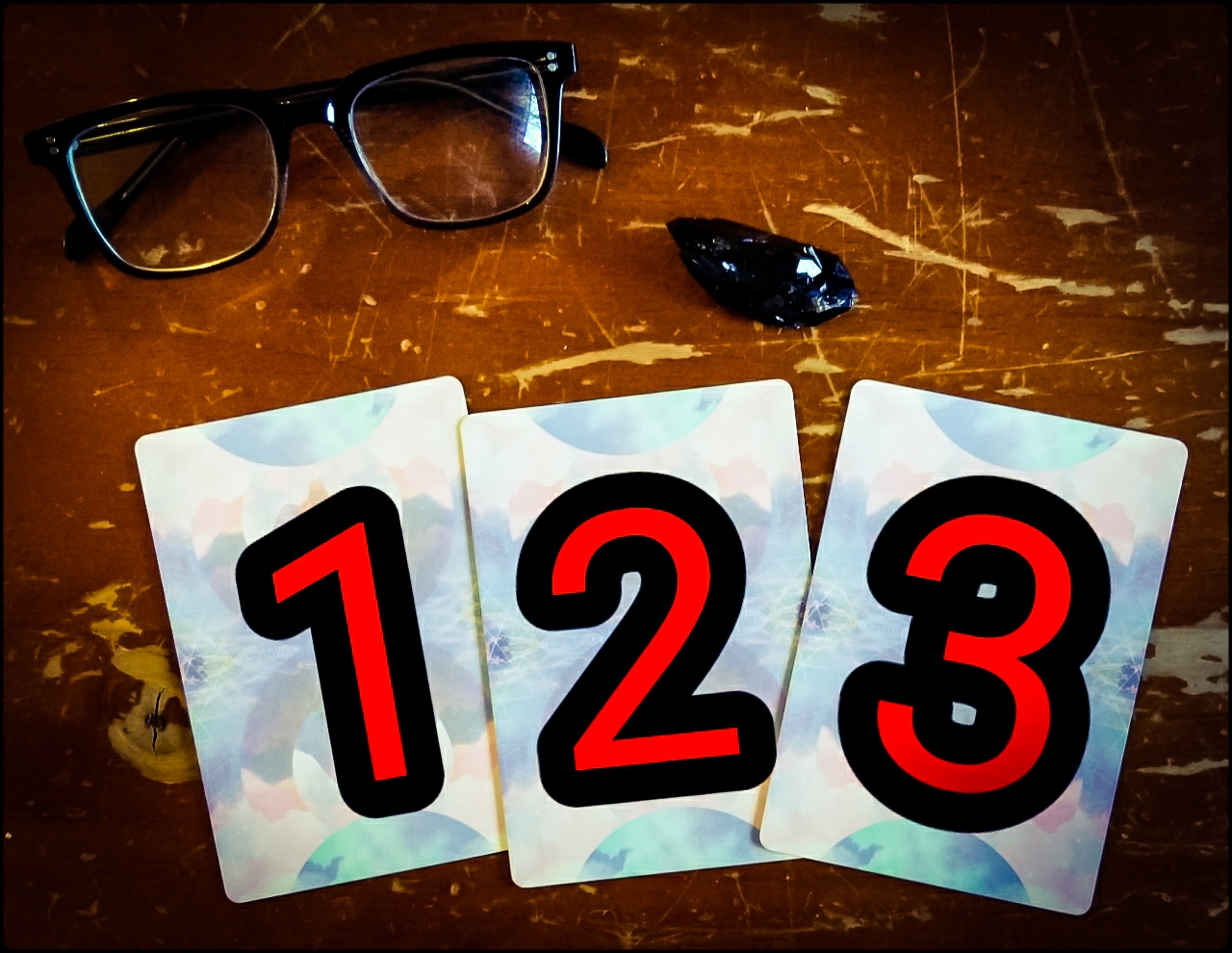 •
•
Welcome to Scorpio season, Lovelies! This is going to be an intense time of going deeper within ourselves and shedding light on things that have been long buried or forgotten. It's going to be a pivotal week in that taking with us the lessons of Libra season, we apply justice, peace, and balance to what we find within. Scorpio's are some the of the zodiacs best researchers and detectives, so don't be surprised this week if you get a chance to dig up some info or find answers to some long held questions, or at the very least, the next clue in your quest. Scorpios also rule the genitals, so expect there to be some big themes around sex and what happens when it goes bad or is twisted in a dark fashion (ahem, Harvey Weinstien and Donald Trump) as well as the occult, death, birth and rebirth. Anything with a dark nature or twinge to it or the occult will be popular right now and I love that Halloween is always around this time–I get to wear my skull accessories with wild abandon and tap into my darker aspects. It's really my most favorite time of year and I feel most balanced 🙂 Being ruled by the planet Pluto (the underworld), this energy can be a force for change that can sometimes be destructive in it's power (emotions run deep here), so just be careful this week of looking for revenge and allowing your darker feelings or emotions to take over.
So how can we use the energy of this week to help us? My advice is this: How often are you taking trips within to face some of the darker things that need release? What new part of yourself are you trying to give birth to, and what old image/mental space/emotions do you need to let die in order for this new part of you to have life? Where do you need to dig deeper and do more research, and how does this tie into some ancestry work?  This week, face the darkness. Your safe to do some much needed inner work <3
Go ahead and pick a card from above (pick one, two, or all three cards–pick what you're drawn to). The stone you see in the picture is smoky quartz. Hold Smoky Quartz to relieve tension and stress, anxiety, or panic attacks; also to ward off negative thinking, and to eliminate worry and doubt when faced with chaos or confusion. To absorb misfortune, sorrow or seemingly impossible obstacles, hold faceted or natural points of Smoky Quartz in each hand pointed down toward the ground, then consciously release these negative energies to Mother Earth for cleansing and re-purposing. Smoky Quartz links with the Earth stimulating concern for the environment and inspiring ecological solutions. Use its protective energies to block geopathic stress and absorb electromagnetic smog given off by power lines and electronics. It is invaluable in layouts for environmental healing, and assists elimination and detoxification on all levels, ushering in positive energy in its place. An extraordinary amulet of protection, Smoky Quartz helps guard the home, vehicles and possessions against theft, damage and accidents caused by human error. Keep one in a purse, a bag in the glove box or near valuables, especially if left unattended for long periods of time. As a driving crystal, Smoky Quartz protects against road rage and other harm while driving on motorways, on long journeys or in heavy traffic by reducing stress and increasing concentration. It also shields against unexpected mechanical breakdowns. Place Smoky Quartz in the home or work environment to filter out bad moods, unspoken resentments, or disparaging remarks that drain one's strength and enthusiasm. To shield against hostility or gossip in the workplace, or a bullying boss or manager, set dark Smoky Quartz points outwards on your desk in a semi-circle to create a calm, safe area in which to work. Wear or carry Smoky Quartz to enhance survival instincts, and for assistance in reaching personal and business goals, as well as manifesting dreams and ideas into reality. This crystal promotes rational, pragmatic thought processes and improves calculation and organization. It increases focus and may be used in group situations to alleviate communication difficulties and foster a spirit of cooperation. Smoky Quartz is a remarkable aid for quitting smoking, gradually reducing the urge to smoke, as well as softening the anger and agitation associated with nicotine withdrawal and the detoxification process. If you'd like to learn more about this stone, please go here. 
•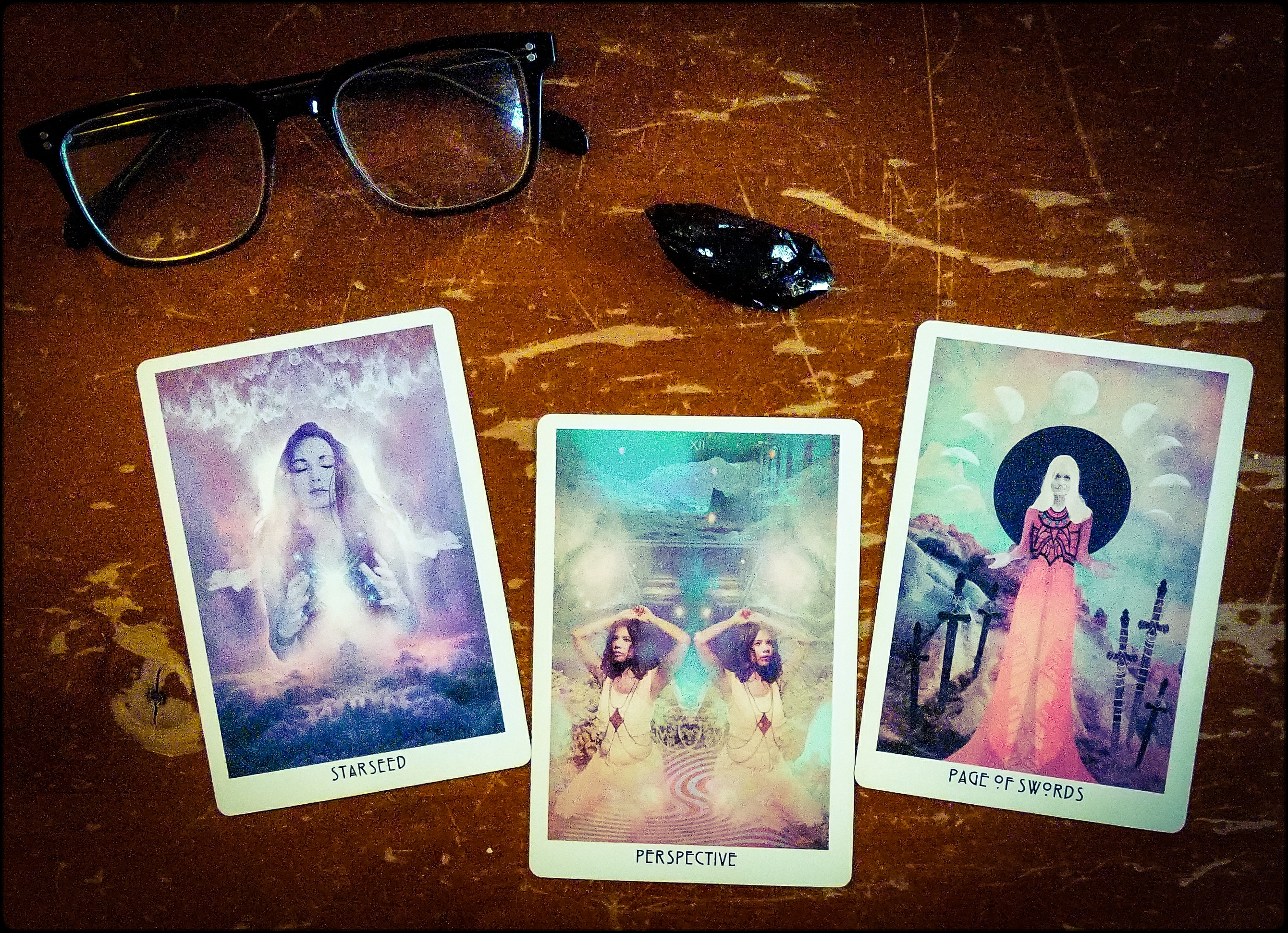 •
If you chose card #1: Your message this week is about being a Starseed. Your card goes on to say that Starseed is the archetypal spark of your being, which journeys throughout the many lifetimes, forms, and worlds of your story. With each incarnation you may gain a greater universal truth, and with time, the discovery of who you are at this core. It is important to remember that the ups and downs are all part of the process of living, but the key is to learn what each new experience has to offer and teach. Remember, you are indeed an eternal being, and as you learn to see yourself for more than your physical body, you will connect with the divine love, life, and source which makes you Spirit. Do not be afraid of the journey ahead. Know that leaping into the unknown is part of your path in discovering your own truth and that you are safe and free from judgment. The choices you make are only for you and are there to provide lessons and spiritual growth. Detach yourself from potential outcomes and expectations, as these may change at any given time. Questions to ask yourself right now: Every time you make a choice, you alter the course of your story. How are you going to write the book of your life? How are you connecting with the light that exists within you? Additional Meanings: Movement • Freedom • DNA Activation • Experience • Innocence • Journey • Hopes and Dreams • Inner child.
•
If you chose card #2: Your message this week is about your Perspective. Your card goes on to say that it may be a good time to pause, take a deep breath, and review your plans. If you feel stuck, do not make any hasty decisions just yet. Sometimes looking at things from another angle or perspective can shift the energy of a challenging situation. It may be that you will need to let go of something or make some kind of sacrifice, which may initially leave you feeling vulnerable or scared. Know that despite the hardships, a more positive outcome will eventually prevail; you just need some time to review your plans. This is a transitional phase where you are able to recalibrate your beliefs, situation, or life goals. Take this time to meditate on your personal hopes and dreams. When one door closes, another always opens. Questions to ask yourself right now: What are my options at this time? Where do my true passions lie, and how am I honoring them? Additional Meanings: At a crossroads • Let It Go • Epiphanies • Patience • Surrender • Sacrifice • Introspection • Meditation.
•
If you chose card #3: Your message this week is about the Page of Swords. Your card goes on to say that if this is about a situation: A renewed sense of vitality and energy is on the horizon! Now is the time to move forward with any plans you have, regardless of the thoughts or views of those around you. The Page of Swords represents the beginning phase or initial steps of a venture or project. There's also a naïve sense of optimism that comes with certain risk-taking, which is sometimes necessary in searching for truth and potential success. Do not be afraid to take a leap into the unknown. If this is about a person: A highly perceptive and discerning individual who is both ambitious and logical. This person absorbs information like a sponge, and is also capable of understanding highly complex ideas. The Page of Swords lives by a code of truth, communication, and frank honesty, which makes them excellent speakers, writers, and teachers. Despite their intellectualism, they may need more life experience, in order to discern between their logical mind and Spiritual self. Additional Meanings: Enthusiastic • Knowledgeable • Logical • Passionate.
•
My hope for you this week is that you see it's safe to face what's been hurting you inside and that this is the perfect time to go deep, do some research, look at your roots, and find your pathway to freedom. I believe in you and your well being <3
This is your week! Make it an amazing one 🙂