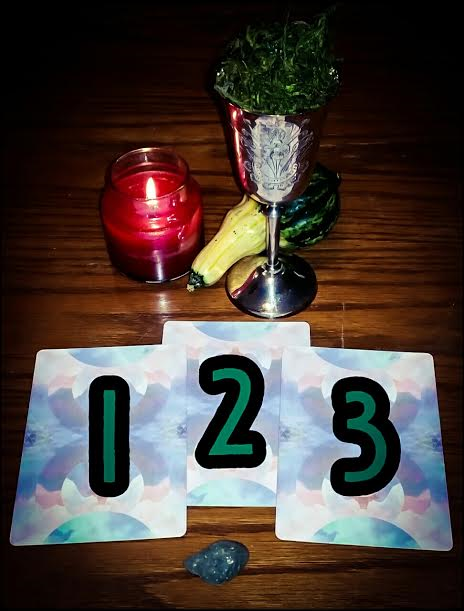 14 Nov

The week ahead: November 14th through November 20th: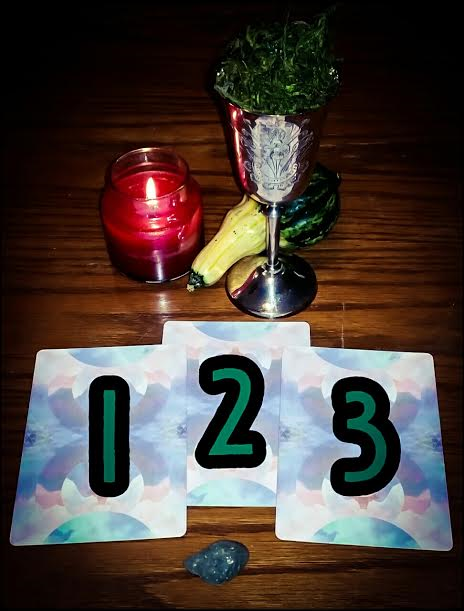 •
This week starts off with a spectacular super full moon in Taurus on the 14th! Taurus is a sign of stability, allowing themselves the time to work slowly and methodically towards a goal. An earthy sign, they adore food, sex, and beautiful surroundings to make them feel comfortable. We're in the last week of Scorpio season, and this sign thrives on instability—they're masters of birth, death, and rebirth, remember? Sex is also a big theme for them as well, so I'm gonna make a prediction here and say that next year, around deep summer (June, July, August), ALL the babies will be born 🙂 If you've felt revved up too, don't hold it in, make sure you express (in a healthy and consensual way) what your body needs to say; give and receive on this one, don't be an a-hole and make it all about you. You're looking to make a connection here, not just fill a desire.
 We have some conflicting messages here with both signs, so how can we use this energy to help us this week? My advice is this: Look to see where in your life that you can stabilize yourself. What can you take your time with that you've been rushing? Maybe the story you've been telling yourself swings back and forth between you being the hero and the victim, or the hero and the villain. When you feel like the victim, you rush to assure yourself that you're the hero without ever seeing how you became the victim in the first place. Maybe you feel like the villain even though you rush to do everything right but are unable to see your own light. Pay attention to the stories being told this week and question everything that comes across your desk, lap, mind, or heart for inconsistencies, lies, and power trips. Scorpio is asking you to see reality for what it is (bloody, beautiful mess and all), and Taurus is asking you to take your time with reality, to really understand it, see how it applies to you, and to make a plan for betterment of yourself and those around you step by step; and only time and applied persistence can give you this expansive view. This week, slow down and stabilize something important to you. Your personal story depends on it <3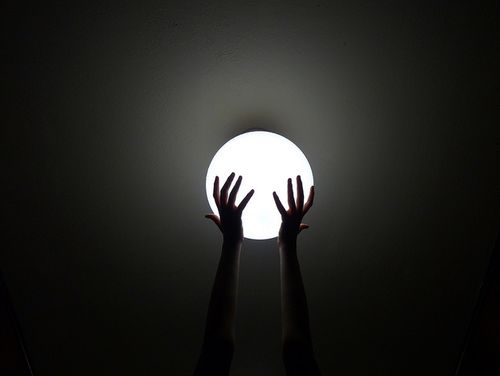 Think about drawing down the moon tonight. If you like to do incantations, prayer or mediation at the full moon, this will add some pep to your step. I like this Pagan/Wiccan incantation I found that says, "Mother Goddess, lend me your light. Give me your power on this faithful night. I invoke you into my being and soul. Fill up my vessel, make me feel whole. I stand before you in awe and in love. I cherish your gifts you send from above. I ask you tonight to show unto me. My mother, my Goddess, So Mote It Be." Feel free to change this in any way you like or to make it your own, any way you see fit. Make sure to face the full moon and out stretch your arms so you can take everything in. Enjoy this powerful energy!
Go ahead and pick a card from above (pick one, two, or all three cards–pick what you're drawn to). The stone you see in the picture above is Epidote in Prehnite. Epidote in Prehnite is a wonderful Heart Chakra stone. With the metaphysical properties of epidote and prehnite combined it can be a very protective and healing crystal. Epidote tumbled stone is excellent crystal for physical healing. It is helpful in overcoming habitual negativity. Epidote has a tendency to increase anything it touches, whether the thing it touches is energy or a material object. It is a stone that enhances emotional and spiritual growth. It cleanses repressed emotions. It opens the way for those who have denied spiritual growth, and those drawn to epidote are being rocked forcefully into spiritual awakening. Epidote also clears the emotional body aura. It dispels criticalness, enhances interaction, perception, stimulates participation and interaction and supplements personal power. Epidote is also said to promote patience. In the physical realm, it is used to stimulate the immune system, aid digestion, support all healing, and stop panic attacks. If you'd like to learn more about this stone, please go here.
•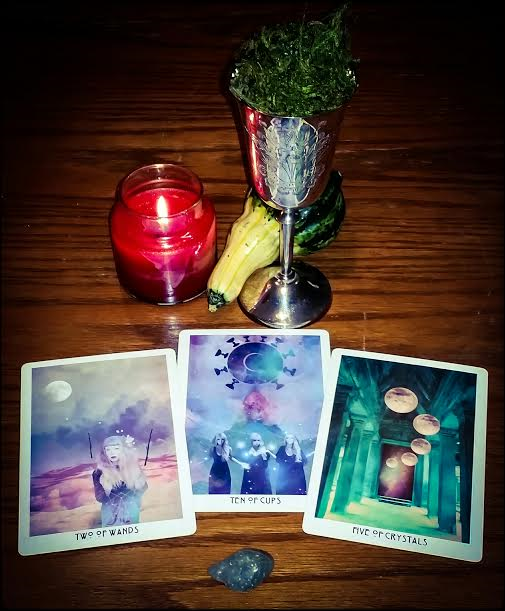 •
If you chose card #1: Your message this week is about the Two of Wands. Your card goes on to say that this is a great time of clarity and success as you direct your focus into achieving your goals. You have acknowledged your options and can now look ahead with purpose and determination. This is also a card of power and choice. It may be that you will need to decide how you are dividing your own energy between certain projects, relationships, or opportunities. You have the power to take an initiative or risk without worrying about potential outcomes. You are following your own path, which leads to the acknowledgment of your inner truths and true creativity. Additional Meanings: Personal power • Inventive • Facing your fears • Seeking wisdom • Individuality • Choice • Options • Partnerships.
•
If you chose card #2: Your message this week is about the Ten of Cups. Your card goes on to say that the Ten of Cups is a magical, loving omen to receive. It signifies great happiness in all areas of family life, friendship, and love. It is the establishment and understanding of mutual respect, honor, and cosmic bonds that connect you with others throughout lifetimes. This card also indicates an enlightened state of spiritual awareness and inner truth. You understand the Universal force of Love in all things and the oneness of all consciousness. Additional Meanings: Trust • Romance • Fulfillment • Harmony • Spiritual growth • Friendship • Reincarnation • Cosmic ties.
•
If you chose card #3: Your message this week is about the Five of Crystals. Your card goes on to say that there is a sense of worry or loss in your life. This could indicate an actual state of illness, lack of finances, or a feeling of rejection. Know that despite the hardships you are experiencing, there is still hope and support available to you. You have the power to come out of the situation in a new and positive light. Do not lose faith in yourself and the Love and abundance of the Universe, as there is always opportunity ahead. It might also be a good time to check your emotions; how are you manifesting your energy? Are you projecting your fears into reality? Additional Meanings: Worry • Over speculation • Loss • Manifestation.
•
My hope for you this week is that you choose to nourish yourself with beautiful, loving, kind, and honest people. That you nourish yourself with thoughts that support and sustain you, and that you nourish yourself with personal love that comes from a deep understanding of who you are. If you don't have these things right now, take your time to cultivate them.
This is your week! Make it an amazing one 🙂