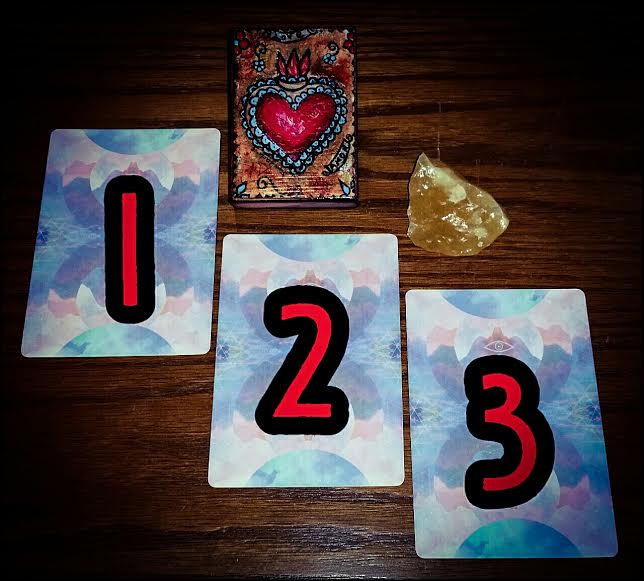 03 Oct

The week ahead: October 3rd through October 9th: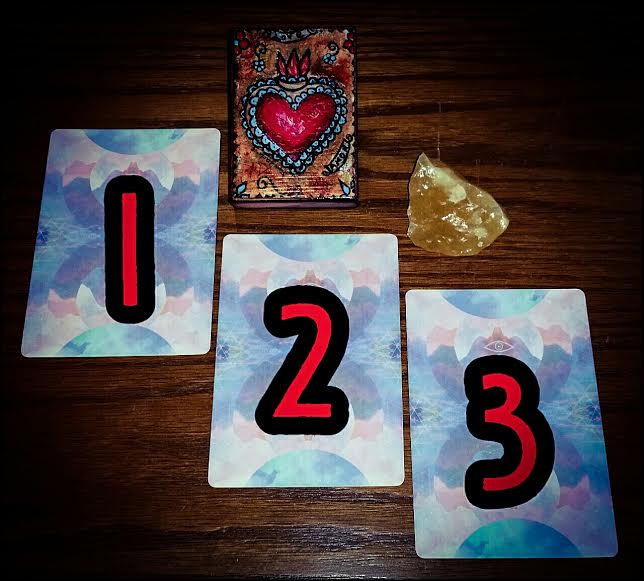 •
Libra season continues this week as we welcome in Mars squaring Jupiter on the 5th. Mars is typically known as the planet that rules war, aggression, and anger. Jupiter is the planet of expansion. When a square occurs, it signals conflict—with all of this coming together, it makes me feel that it's very important that we each release some pent up energy we have going on.
With Libra season in full swing, make sure to get out and do an activity that helps you reconnect with others or helps you to feel balanced again. Any sports at all would be great right now, especially with a competitive edge to it or something with a team building theme, too. Maybe this week, you feel like you can see your big picture but you're not sure how to get there, or maybe you feel like everyone has been coming to you with all of their problems and now you don't know what to do with all this left over energy. However this conflict is manifesting for you, know that it's time to get up and do something about it. It's important to take some action and release the ideas, emotions, or fears that you have suppressed inside. Everything you want to be or need is inside of you, only if you take a chance and allow it to manifest. So what can we do to work with the energy of this week? My advice is this: Look to see where in your life that you need a big push. How can you move yourself from feeling stuck and caged to free and advancing forward? What small step could you take today that would give you some freedom? Is it all mental for you? If so, look into speaking with a life coach or a therapist to help you get through this block and to give you some tools to help you. Do you feel this is based upon waiting for someone else? Then don't focus on what you can't do and instead see what actions you CAN take right now to bring you that much closer to your goal. There's going to be some stuff that's out of your control, so the only real authority you have will be in you pursuing what you can do until the other pieces fall into place. That way too, when everything arrives, you'll be ready to go. This week, push yourself to go further and release those pent up feelings. Your overall health and probably the people around you will thank you 🙂
The drawing you see in the picture above is done by the VERY talented Flor Larios at https://www.etsy.com/shop/FlorLarios. I ADORE her work (I have SO many of her paintings!) and if you dig this painting, you'll die for the rest
Go ahead and pick a card from above (pick one, two or all three cards–pick what you're drawn to). The stone you see in the picture above is honey calcite. Calcite is a powerful amplifier and cleanser of energy. By simply having a specimen of Calcite in a room will clean all negative energy and increase the households energy levels. It removes stagnant energy. Calcite is an active crystal that speeds up development and growth physically, mentally and spiritually. It is a spiritual stone linked to the higher consciousness that helps to open your higher awareness and psychic abilities. It increases spiritual development and allows the soul to remember. Calcite connects the emotions to the intellect there by creating emotional intelligence. Calcite brings hope and motivation into your life. It combats laziness helping you to become more energetic on all levels. Calcite calms the mind and teaches you how to analyse a situation and stimulates your ability to have insight into a situation, it also boosts your memory. It helps you to know instinctively which information is important to you at that moment. Calcite gives you the ability to change an idea into action. Calcite can help students to study more effectively.
Calcite eases emotional stress and replaces it with serenity. It is a stabilizing stone, increasing your trust of yourself, your abilities, and others. It helps you to overcome setbacks that you may encounter on you path. Because of the variety of colors in calcite it will heal and energize all the chakras. If you'd like to learn more about honey calcite, please go here.
 •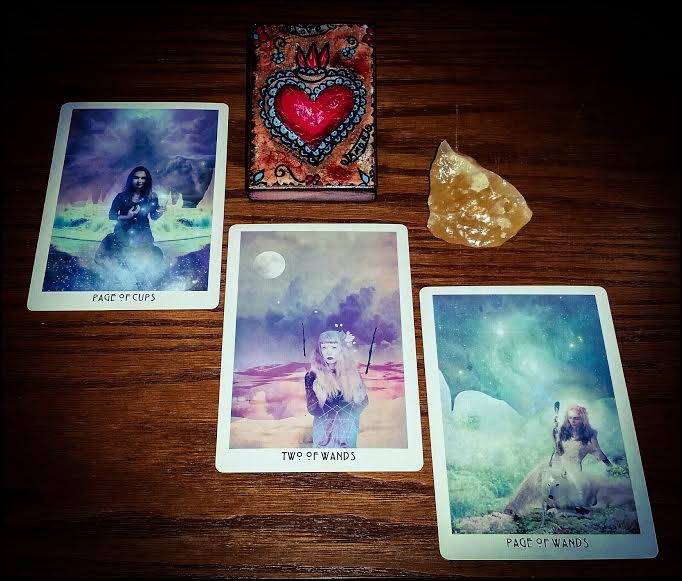 •
If you chose card #1: Your message this week is about the Page of Cups. Your card goes on to say that if this is about a situation: Trust your inner voice and feelings–you are on the right path. It is the beginning phase of a new adventure, project, or idea. Take this time to work through your creative processes; it will guide you more than you know. Your psychic abilities are on high. Trust them. If this is about a person: The Page of Cups is a kind, romantic individual who is highly intuitive and sensitive. They encourage new experiences, and youthful freedom that comes with celebrating their inner child. They believe in following their dreams and are very expressive and open in speaking their truth. The Page of Cups connect with the divine principle of love, and manifests this energy into all areas of their life. Additional Meanings: Imaginative • Youthful • Free • Emotional • Sentimental.
•
If you chose card #2: Your message this week is about the Two of Wands. Your card goes on to say that this is a great time of clarity and success as you direct your focus into achieving your goals. You have acknowledged your options and can now look ahead with purpose and determination. This is also a card of power and choice. It may be that you will need to decide how you are dividing your own energy between certain projects, relationships, or opportunities. You have the power to take an initiative or risk without worrying about potential outcomes. You are following your own path, which leads to the acknowledgment of your inner truths and true creativity. Additional Meanings: Personal power • Inventive • Facing your fears • Seeking wisdom • Individuality • Choice • Options • Partnerships.
•
If you chose card #3: Your message this week is about the Page of Wands. Your card goes on to say that if this is about a situation: There may be new events and opportunities ahead. Make sure you move forward with clear intentions, always remembering to be confident in your abilities. The fruition of creativity and ideas. New adventures. If this is about a person: The Page of Wands signifies an outgoing and enthusiastic individual who is adventurous and risk-taking. Their innocence and possible naivety give them a certain fresh outlook, which may be in many ways a blessing in disguise. They have not been influenced by the stress and chaos of the world, which allows them to savor and appreciate life's simple pleasures. This individual is a bearer of positive opportunities and experiences. There's a sense of optimism, kindness, and generosity, but possibly also impatience. Additional Meanings: Courageous • Innocent • Rebellious • Petulant.
•
My hope for you this week is that you can continue to bring the themes of balance, order and peace to your everyday situations. I hope that you can see where in your life that you're holding yourself back and choose to give yourself the push you've been waiting for. Don't allow that fear or worry or overwhelm to get the best of you—you've got this and you're more than capable of being your own hero <3
This is your week! Make it an amazing one 🙂