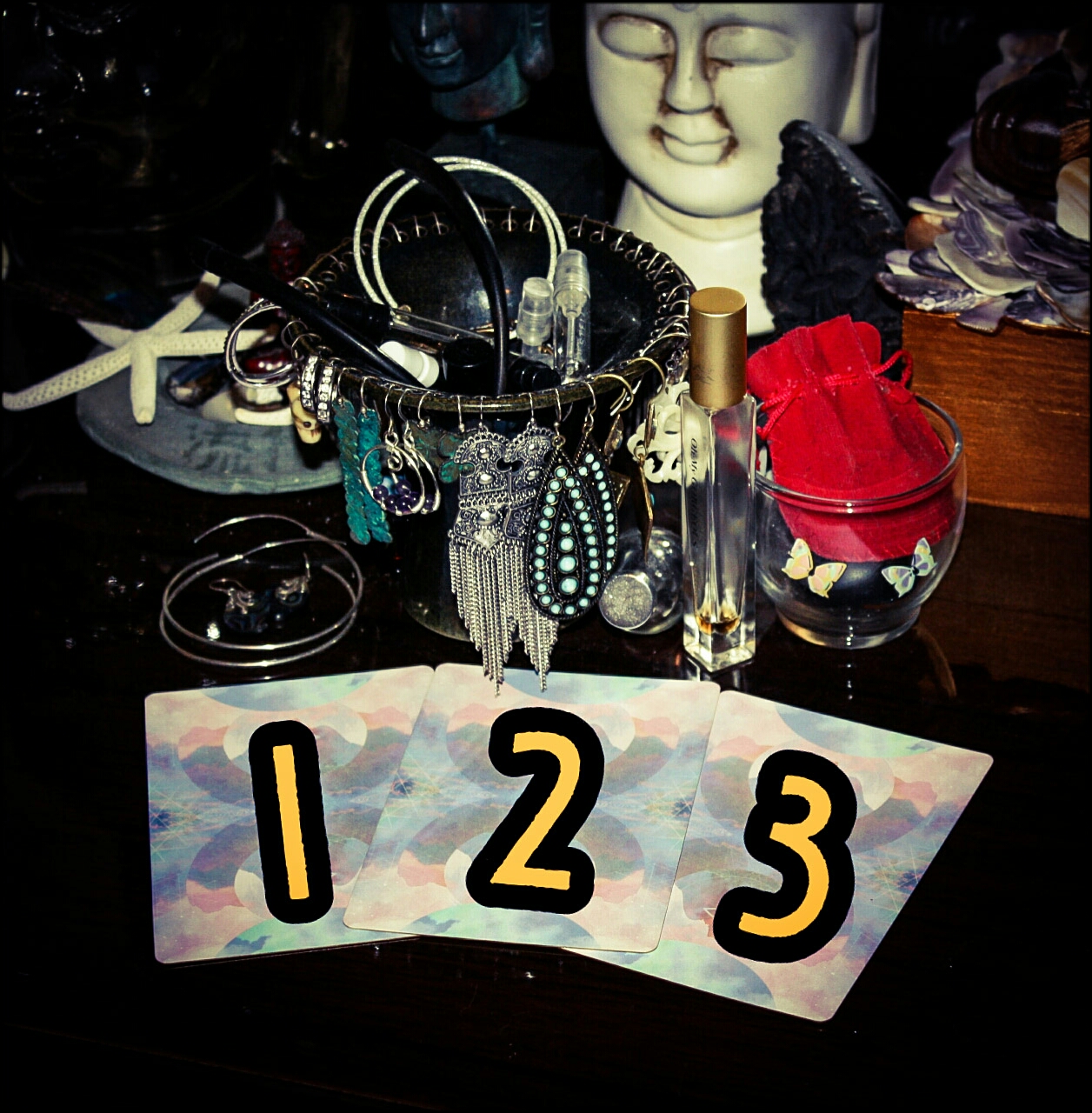 25 Jul

The week ahead: July 25th through July 31st: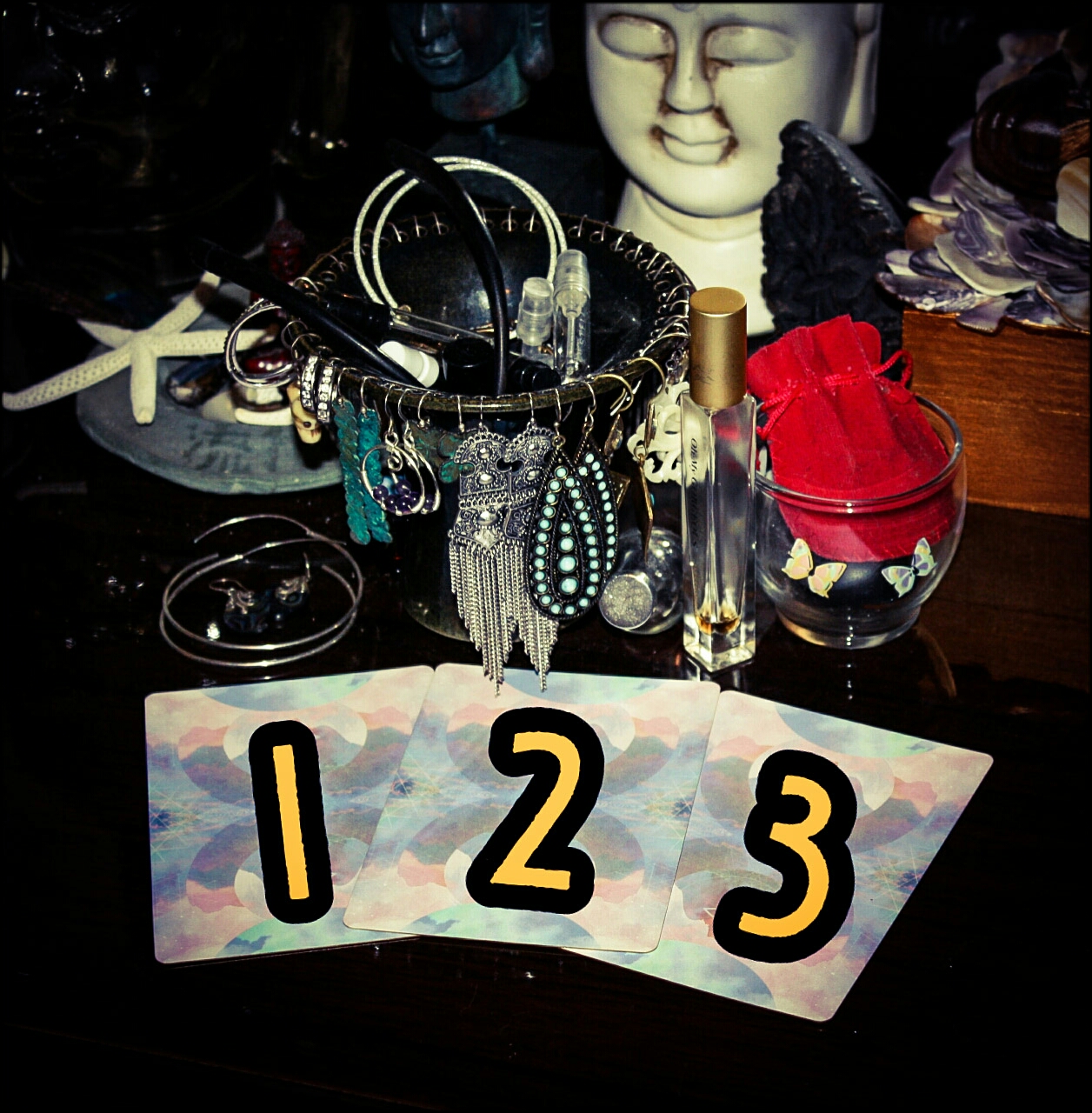 •
"Go big or go home." – Unknown
It's officially Leo season as of the 22nd, and I'm SO happy! Leo is my rising sign and sometimes I feel more like a Leo than my Aries Sun, so when this time comes around every summer, I'm usually feeling in my element, ready to take on the world. Leo season is all about being fabulous and letting the real you shine through with powerful pops of creativity mixed in. Leo's also love the spotlight and they don't waste that platform when it's their turn to shine bright. They love all things sparkly/eye catching too, like jewelry, beautiful clothing, and the best hair products money can buy to tame their mane. Leo's are also know for being a bit..umm…dramatic as well, so make sure you keep that ego in check if it gets outta control. So how can we work with the absolute fabulousness of this season? My suggestion is this: If you've been called to be in the spotlight or asked to be a leader and you've been resisting, now is the time to assume your leadership role. I think the best leaders are usually the ones that don't want it–it scares them or they don't feel ready for all the responsibility because they understand what that responsibility carries with it. Let me share something with you—ALL the great leaders felt this way. Just because you don't feel ready doesn't stop the call from coming, and you've probably been hearing/feeling it for a while now and possibly working towards it too. Step up to the plate this week, Lovelies, and get ready to shine because like it or not, you're being called in the most powerful and creative way to stand up for something that's needs your leadership <3
Go ahead and pick a card from above (pick one, two, or all three cards–pick what you're drawn to). It's not in the picture above, but the stone this week is sunstone. With the radiance of the sun and the fire of the solar ray, Sunstone carries the energy of Ra, the sun god, whose energy brings all potential life from within the Earth. It is a Stone of Leadership – of personal power, freedom, and expanded consciousness. Truly reflecting the qualities of Light, it brings openness, benevolence and warmth, strength, mental clarity, and the willingness and ability to bestow blessings upon others. Known as a joyful stone, Sunstone inspires the nurturing of self in order to be of service to others. It restores the enjoyment of life, good nature and provides a sense of abundance. If you'd like to learn more about sunstone, please go here.
•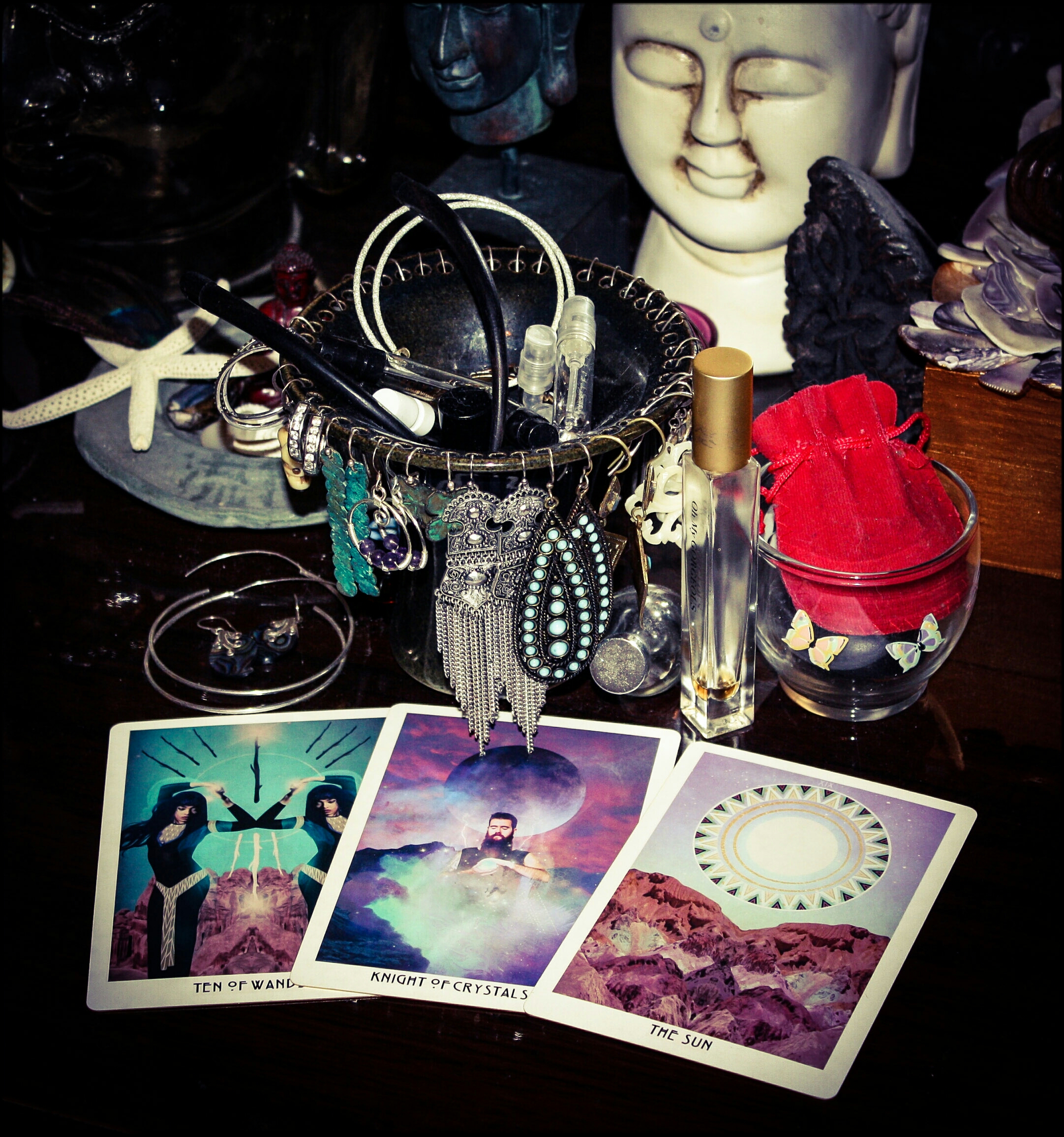 •
If you chose card #1: Your message this week is about the Ten of Wands. Your card goes on to say that after all you have achieved you may feel overburdened by responsibilities, finding yourself overworked or off balance. Your initial aspirations and creative ideas may faded from your present situation. It may be a good time to accept help from others and prioritize what is truly necessary. How are you growing spiritually from your actions? What can you remove or cut out, in order to reduce some of the pressure on yourself? Additional Meanings: External forces • Balance • Time management needed • Over-stimulation • Grounding.
•
If you chose card #2: Your message this week is about the Knight of Crystals. Your card goes on to say that if this is about a situation: It is time to take action! If the task ahead seems tedious or daunting, it is still important to remain focused and follow through with any plans or commitments you have made. A time to think clearly and methodically. Once you get through this, you will feel a renewed sense of accomplishment–this should be the driving force behind your actions at this time. Think of the payoff! If this is about a person: An extremely loyal and responsible person, the Knight of Crystals will always follow through with their promises and plans. They are extremely patient, level-headed, and can think diligently in any situation. The Knight of Crystals may not be the most creative or adventurous type, but they make loving and devoted friends and partners. They can, however, be overly cautious or conservative in their views, which can make them sometimes seem inflexible to others. Additional Meanings: Committed • Hard-working • Conservative • Detail oriented • Stubborn • Nature lover.
•
If you chose card #3: Your message this week is about the Sun. Your card goes on to say that when the sun shows up in a reading, it is time to acknowledge your wonderful blessings. It is an expensive, love filled radiance that indicates a joyous time in your life. Along with a renewed sense of abundance, you have reached a higher state of consciousness–this elevates  your own spiritual vibration and connects you with the divine source of all. The sun indicates an overall positive approach in how you choose to live your life and interact with the people around you. You are succeeding in new and vibrant ways, and are able to pour all of your enthusiasm and vitality into your dreams. When you resonate this way, it is only natural that more light will shine down upon you and the ones you love. Bask in this healing and transformational energy–it has guided you this far. Questions to ask yourself right now: How can I maintain this positive mindset and approach to life? Am I ready to receive the payoff for all that I have worked for? Am I ready to see the light in myself, and others? Additional Meanings: Happy relationships • Warmth • Pleasure • Sincerity • Good health • Joy • Accomplishment • Success • Abundance • Celebrating your inner child.
•
My hope for you this Leo season is that you awake to the leader inside of you. Leo is a go big or go home kinda sign, so don't take any shortcuts! Stop resisting the call for you to step up and lead something that would make your heart sing, too. Be brave, be yourself, and most importantly, be humble, and be ready to transform into the leader we've all been waiting for.
This is your week! Make it an amazing one 🙂