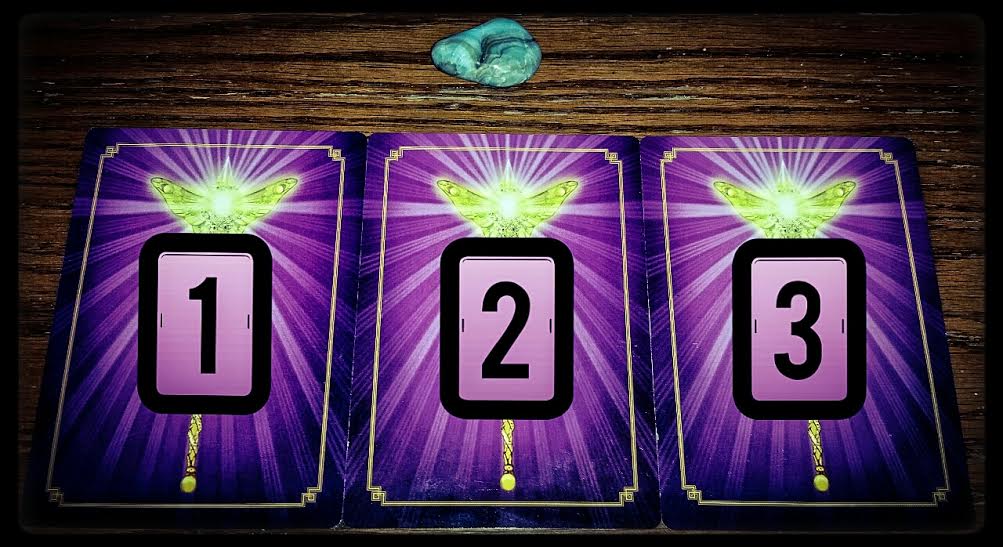 30 Jun

The week ahead: June 29th through July 5th: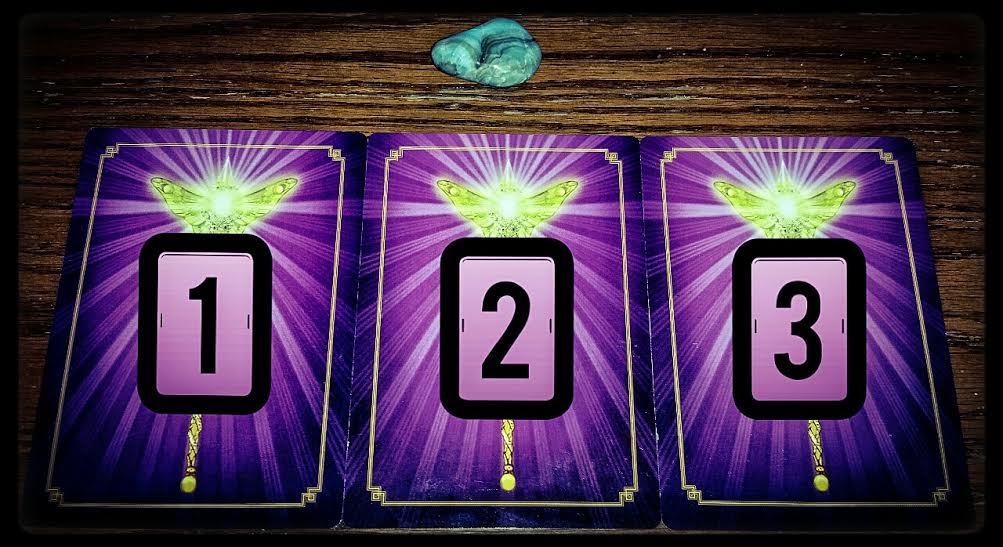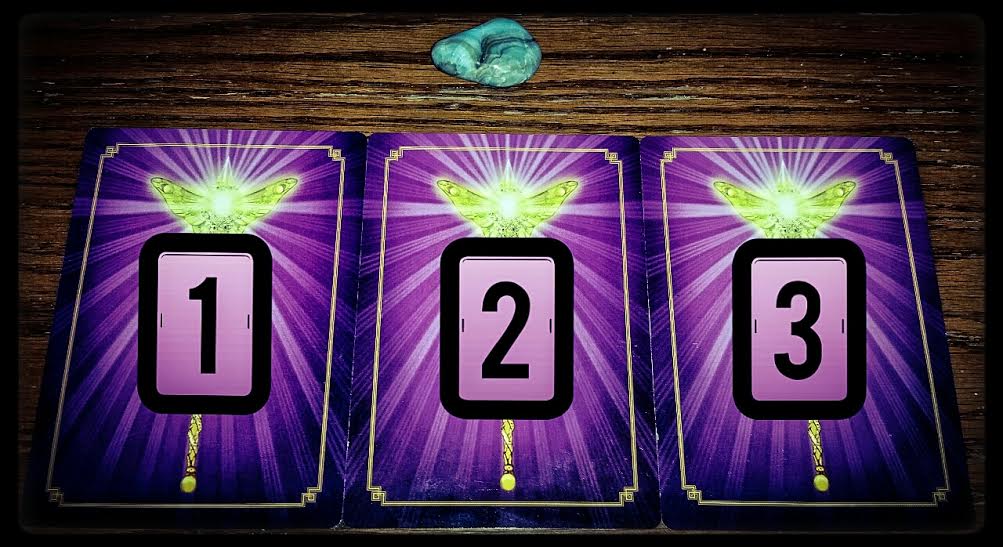 •
We have a spectacular full moon coming up July the 1st in Capricorn. Capricorn is well known as the sign of workaholics, and this full moon promises to apply that energy to the desires in your heart. You could possibly see yourself putting extra effort into your relationship with your significant other or business partner, more time at the gym to get that amazing body you've always wanted, or putting in extra time on the new project that makes you feel alive, are just a few examples. Whatever is in your heart, you can no longer hold back, so go ahead and pursue what it is you're going after. Pay attention to the timing though, you'll know when to move forward; don't be hasty for hasty sake. Actually, you might see fireworks in a couple different places in your life–especially the love section. Right now is about taking grounded risks, which means that you've been thinking about what you want to do long enough–now is the time to act because you've laid the foundation to do so practically. If you're still tepid about moving forward, ask yourself this: Why wait? Emotionally we've all been purging the gunk that's been leftover from relationships past and hopefully have been doing some self exploration. We've been tapping into our heart centers asking ourselves the big questions so we can now be confident in what we want going forward. It's time to take a leap of faith. Throw off your self-imposed shackles and shout from the rooftops, "Here I come!" as you spread your wings so you can soar towards the future. I promise the view (and the rewards) will be grand <3
Go ahead and pick a card from above (pick one, two or all three). The stone you see in the picture is blue hemimorphite. Blue Hemimorphite has a vibration that increases the amount of light coming into your auric field, to aid ascension and spiritual growth. This added light is highly effective at helping to create excellent results in many areas of the body, and particularly in the throat chakra. By bringing additional light into this area, your overall communication abilities will be improved. As well you may also acquire enhanced psychic communication gifts. The vibration of this stone brings you an increase in joy, with the flow on effect helping your emotional state to improve. As well they will assist the healing of any relationship problems you may have. If you'd like to learn more about this stone, please go here.
•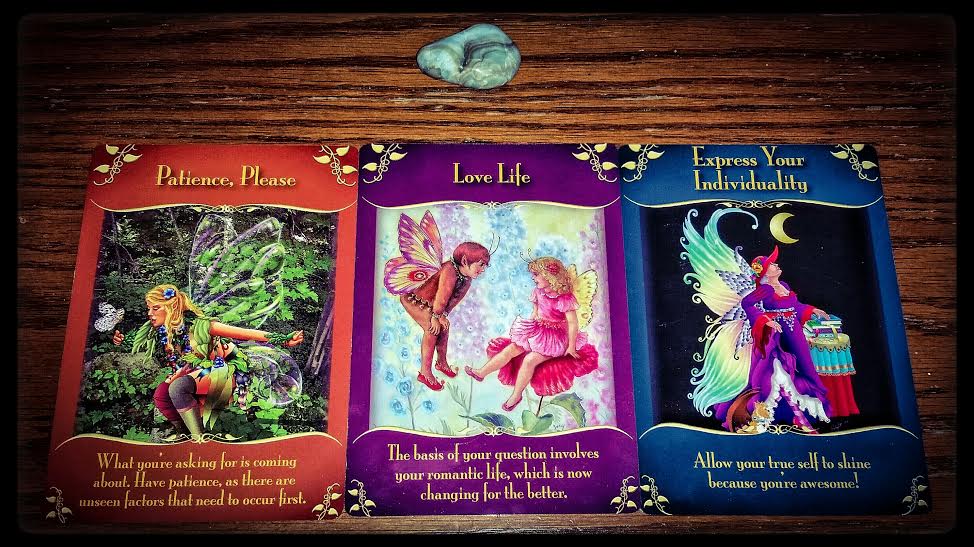 •
If you chose card #1: Your message this week is about having patience. Your card goes on to say that the fairies manifest desires instantly. whatever they think about occurs immediately, so they understand why you may feel impatient when your prayers aren't answered right away. This card is reassuring you that your desires are being worked on behind the scenes. Although you may not receive those results at present, trust that things are moving in the right direction. You'll soon see and experience your desired outcome. Additional Meanings: Heaven has heard you and is working on your prayers • What you're asking for is nearly at hand • You'll receive the money you need • Keep the Faith, stay positive, and continue affirming and praying • Your relationship with your soulmate will soon manifest • Wait before making a move on the topic you're asking about.
•
If you chose card #2: Your message this week is about your love life. Your card goes on to say that you've drawn this card because your love life is somehow involved in the question that you asked, and the fairies can help you understand this connection if it's not immediately apparent to you. This card signifies that a change for the better is in the works for your love life. Additional Meanings: Love your life as a way to bring healing energy to this situation • A new love proves to be an important person in your life • You're ready to meet your soulmate • A breakup is imminent or has just occurred • You'd like to get married • Communicate with your partner about a topic that's bothering you right now • Ask the fairies to help you connect with your soulmate.
•
If you chose card #3: Your message this week is about expressing your individuality. Your card goes on to say that you drew this card because you worry about social acceptance. The fairies want you to celebrate your uniqueness, since to them you're delightful and perfect just as you are right now. The fairies love your creativity, and they urge you to just be yourself. Don't squelch your true self in order to gain others approval. Pretending doesn't work anyway, and you can't please everyone. Instead, enjoy being authentic and trust that like minded people will be attracted to you. Additional Meanings: Dress in a way that makes you happy • Trust and follow through with your creative ideas and visions • Speak your truth • Join the Red Hat Society, an international social group of fun loving women over 50 • Express your creativity through an artistic project or new business idea.
•
My hope for you this week is that you tune into your heart and listen to what it has to say. If you can do that, the rest should just fall into place.
This is your week! Make it an amazing one 🙂